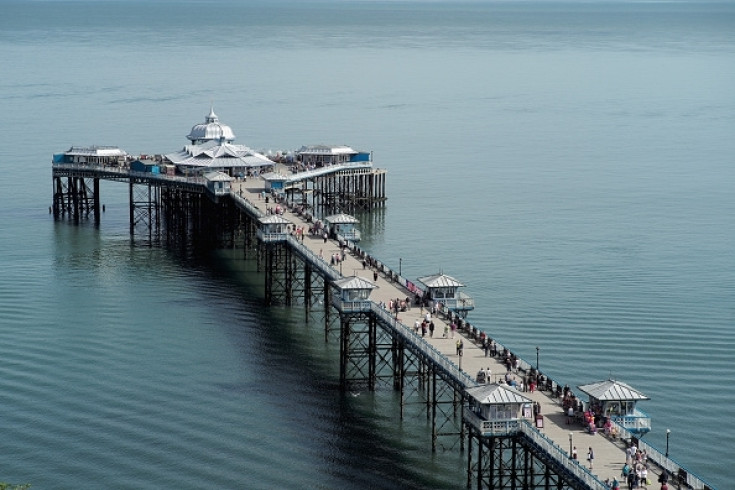 A judge in Wales has ordered an English tourist who punched two people in two unprovoked attacks to do locals a favour and "keep out of Wales", local media have reported.
Blake Potbury, 23, was found guilty of assaulting two strangers – a 63-year-old female jogger and a 52-year-old male dog walker – on a promenade in Llandudno, a coastal town in north Wales. He was under the influence of alcohol when then attacks took place.
Judge Huw Rees, sitting at Caernarfon Crown Court, described the defendant as a "thug and bully" and "not man enough to hold his drink".
He added: "Nobody wants you in Wales – just keep out."
Potbury was sentenced to a 12-month suspended jail term. He was also ordered to pay each victim £250 in compensation, carry out 200 hours of unpaid work and attend a thinking skills course.
The judge told Potbury he could face jail time if he breached the court order.
Victim Janet Jones had been out jogging on a Saturday morning last January when she realised she was being followed by two men.
She suddenly received a punch to the head. She sustained a cut to the back of the head and swelling.
"It was a cowardly attack from behind," the prosecutor said, adding the attack was a "strange set of circumstances."
The victim was helped by a hotel porter before police arrived at the scene. She now carries an alarm, fearing a similar attack could happen again.
Shortly after, the second victim – a dog walker identified as Leslie Shirley – saw Potbury approaching him as though he wanted to talk. However, Potbury punched him, knocking him to the ground.
The victim suffered a cut to his face and a tear to his eardrum.
The defence said Potbury had no recollection of the two attacks because he had drunk too much.
The defendant, who was visiting Llandudno with his partner and friends, expressed remorse. He said he could not understand the reasons behind his actions.
"He can't remember very much of the evening, that's how much alcohol he drank," the prosecution said.