English Defence League hooligans raided a meeting they thought would be attended by Russell Brand, but instead disrupted a book club.
Around 15 EDL members gatecrashed the event at a bar in Newcastle because they thought actor and funnyman Russell Brand would be there.
Members of the book group had gathered at Bar Loco to discuss the meaning of the word 'revolution' with reference to Brand's recent tome by the same name.
But the confused far-right extremists apparently thought Brand himself was coming, reported the Newcastle Chronicle.
Barging their way around Bar Loco, the EDL members disrupted the discussion by chanting "No surrender to the Taliban" and other slogans.
But the comedian was nowhere to be seen, only a group of startled book lovers. It emerged afterwards that the raid was in revenge for a previous incident in which left-wing activists disrupted an EDL meeting.
"We went because there were going to be known activists that were going to be there and we got told Russell Brand was going to be there too. He's a joke," explained EDL organiser Alan Spence.
"I would love to give him a piece of my mind if I saw him."
Management called the police who attended the scene. No arrests were made.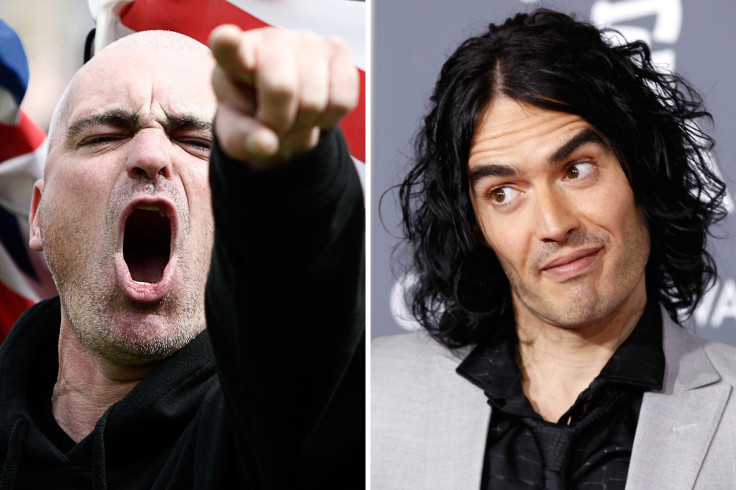 Security services may want to reconsider their claim that far-right extremists from groups such as the EDL pose the same threat to Britain as the likes of Islamic State. That is because the street movement looks more ridiculous than dangerous after this latest incident.