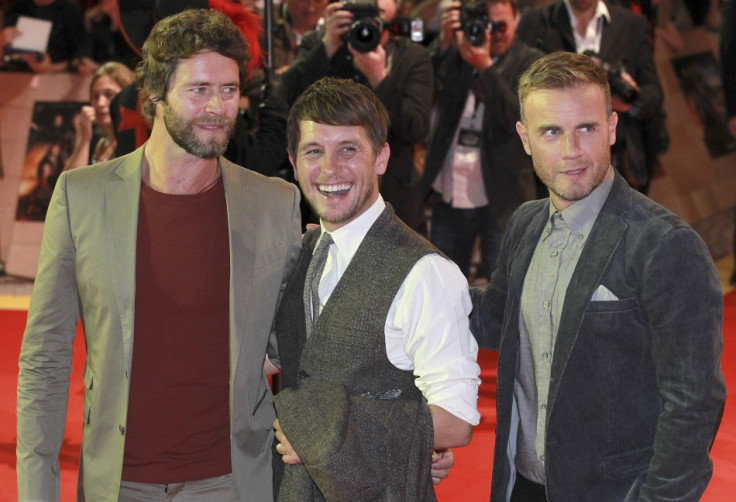 Gary Barlow is finding it difficult to enjoy his stint as "X Factor" judge due to people's pressure and constant scrutiny, the Sun has reported.
In an interview to the Esquire magazine, the 40-year-old former Take That singer revealed he was facing the pressure of being part of the hit reality TV show.
"I've got to get my head around it, learn to enjoy it. It's so intense!" the father of three has been quoted by the Sun as saying.
"All those people out there watching every move you make and analysing it and talking to their friends about it and tweeting and gossiping.
"I think at this point the reason I'm not particularly enjoying it is I don't feel I'm in control of it.
"Maybe I'll never feel like that. It's a totally bloody new thing for me."
Describing his desire for success, Barlow said there was no cure to it. "I recognise in me what I see in Elton John and all those people," he said.
"We're chasing the buzz. It's a little drug. And I think once you've tasted it, especially once you've tasted it a number of times, you never want to lose it.
"It'll annoy my wife for years, that, but there you go."
The singer, who has battled weight issues in the past, also talked about his relationship with food in the interview.
"Food's been my enemy all my life. I've been at war with food because I've always loved it and it's always made me feel guilty and I've always starved myself," said the celebrity judge.
"I've never eaten a mouthful of food for probably 20 years, and not thought, 'I shouldn't be eating this'."
The full interview will be in Esquire magazine available on the newsstands on Monday.