Turkish president Abdullah Gul has approved a law that will close private preparatory schools run by self-exiled cleric Fethullah Gulen, who has been accused of trying to topple prime minister Recep Tayyip Erdogan.
Millions of students prepare for entrance examinations at the centres, which are controlled by Gulen's Hizmet (Service) network. They provide a financial lifeline to the cleric, who lives in Pennsylvania, and spread his influence in Turkey.
The closure move represented Gul's show of solidarity with Erdogan, whose moderate-Islamist government was shaken by a graft scandal in December.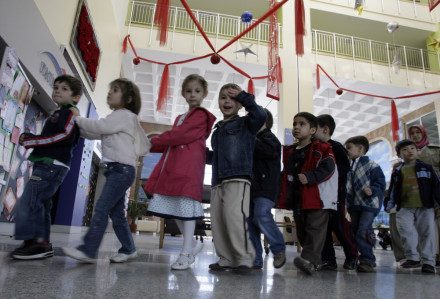 Erdogan accused Hizmet of being behind a wave of high-profile arrests around the scandal. Among thbose arrested were three ministers' sons and businessmen close to the prime minister.
Erdogan denounced the investigation as a "dirty plot" to bring down his government by Gülen. The reclusive Muslim cleric hit back at what he said was Erdogan's direct attack on Hizmet, which has extensive influence in the Turkish police and judiciary.
Police chiefs ordered the arrests on corruption charges of 47 high-profile politicians and businessmen. The police chiefs were sacked after the scandal broke.
Parliament voted to close the schools by 1 September 2015.
Tensions between Gülen - who commands a global empire of media outlets, private schools and charities - and Erdogan, a former ally, have boiled over in recent months.
Self-exiled since 1999 - when he flew to the United States officially for "medical controls" but was actually fleeing charges of plotting to overthrow the government in Turkey - Gülen has built a network of more than 1,000 schools in 140 countries, from South Africa to the United States.
But it is in Turkey that the movement has the strongest support and affiliations, including in the country's largest daily newspaper, Zaman, and its English equivalent, Today's Zaman.