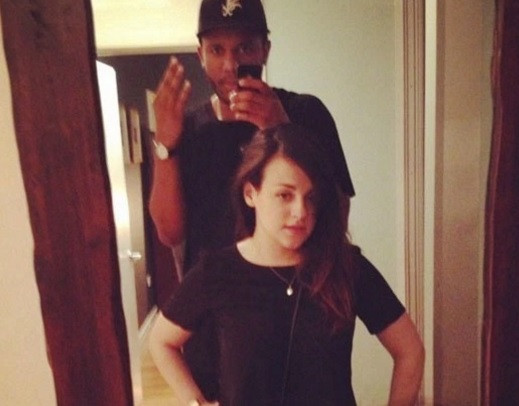 Ernest Baker, a high-profile music writer and close friend of rapper Drake, has been charged with assault following a domestic violence incident involving his ex-girlfriend. The journalist, who has worked with same of the biggest names in hip hop, is accused of harassing and attacking Complex Music managing editor Lauren Nostro back in May.
Allegations began circulating earlier in December after when writer Meaghan Garvey, an associate of the pair, tweeted out a message cryptically referring to an attack without referencing a specific name. "Your fav 'rap journalist' put his ex-gf in the hospital & ducked the bill, but keep telling me about the misogyny of a thinkpiece," she wrote, before adding: "'How to abuse women,' in stores Nevruary 13th."
Nostro took to social media to corroborate the claims on 2 December. After sharing a tweet that read: "No one is ever who they seem to be" she posted a snap of her bruised chin, with the caption: "I'm a little tired of hiding this so since everyone knows, here's what your fave writer did."
In a series of subsequent tweets she claimed that she had not only been assaulted but also blackmailed, by her former partner. "I was taunted for being "racist" because I was tired of being told I was the "dumb white Bitch" by someone I wanted to have a life with," she said.
She continued: "And then that's what I was blackmailed with, because apparently being in on the theory here was too much. This was a person I loved. I dont want to deal with any of this but when you wanna write a memoir I'm gonna stand up for myself no matter how much you're blackmailed."
According to a police report filed by Nostro on 20 September, the former couple got into an argument around 11.30pm in their apartment in Bedford–Stuyvesant section of Brooklyn. She claims he flew into rage after she broke his ATM card in two, choking her before throwing her in a closet.
Baker strongly denies the allegations against him, insisting that the nasty gash that Nostro received was a result of her own violent behaviour. "I never physically abused my ex-girlfriend," Baker wrote in a two-page statement. He went on to claim that she has been extorting him for months in the wake of the incident.
Baker is the man behind controversial article The Reality of Dating White Women When You're Black published by Gawker on June 3 2014. In April, he stuck up a bromance with Drake after he spent a week with the Hotline Bling hitmaker for a profile in FourPins. He was later the man to break the news of Drake and Future's collaboration.