David Cameron's plan to crack down on international money laundering in London and UK property may be the biggest anti-corruption move in a generation.
If the government is serious about tackling the issue, though, more needs to be done to root it out. More involvement by estate agents and law enforcement is needed on the back of the government's plans to reveal who owns property in the UK, experts say.
Properties, especially in London, "are being bought by people overseas through anonymous shell companies, some with plundered or laundered cash", said the prime minister in Singapore on 28 July.
Anonymous shell companies registered in the British Virgin Islands bought some £3.8bn ($5.9bn) worth of UK property in 2011. Residential property values in London grew 17.8% in 2014. And Cameron said it is time to get tough on those laundering money through the country's booming property market.
Cameron said his government plans to introduce a new centralised land registry that names individuals who own property — including those behind shell companies.
Helena Wood, an expert in financial crime at the Royal United Services Institute security think tank, said: "If we are to truly make the UK property market hostile to criminals, wider efforts are needed, such as engagement with the estate agency sector to increase collective understanding of money laundering risk and to increase reporting thereof".
Right now, estate agents file just 0.05% of all Suspicious Activity Reports (SARs) that prompt police to begin investigations into shady property deals. Since 2004, 75% of properties investigated for criminal activity were offshore firms.
"Residential property is the best way of laundering money," according to Peter Rees, a professor of city planning at University College London, and former planning officer at the City of London. "If you tell an estate agent or a realtor that you found the money in a suitcase under your grandmother's bed in Russia and you've got it in cash, how can they prove you wrong?"
There's nothing stopping someone from buying property in cash but that should be enough to trigger estate agents to file in a Suspicious Activity Report.
Tackling money laundering
After recent exposure of the issue in Channel 4 documentary From Russia With Cash, National Association of Estate Agents (NAEA) managing director Mark Hayward said the group is working closely with HM Revenue & Customs to "educate all of our members on the subject of money laundering".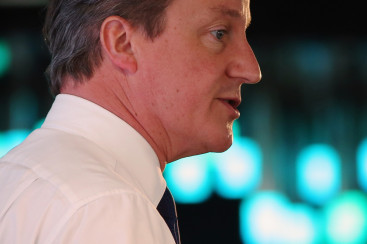 "To allow money laundering activities to knowingly take place, is a criminal act," said Hayward, adding the group's members agree to a set of professional standards.
Rees said: "Estate agents are always keen to say this only accounts for a very small amount of purchased property. I argue differently." Although laundered money purchases don't make up a bulk of the market, their cash value is high, he said, adding: "The impact of distorting the top of the market has a real effect. You get inflation across the whole spectrum."
The investors making these purchases are using the properties as safe deposit boxes and firmer planning controls are also needed to fight the problem, Rees said.
"Law enforcement agencies must be adequately resourced to seek redress through the courts to confiscate that property," said Wood, in addition to giving authorities more tools to spot potential criminal property. She argues authorities need more funding to actually tackle these crimes effectively on top of Cameron's transparency plan.
Both Wood and Rees believe the government's plan is a step in the right direction, "even if it's only sending the signal that London isn't just a dump for shady money", said Rees.