Estonia is to become one of the first countries to test a potential 5G network, the as yet undefined fifth generation of mobile network technology.
Mobile operator EMT, owned by the Swedish TeliaSonera group, is planning to pilot the technology in the second half of 2016
"New mobile internet technologies have come out every ten years on average, and this will probably happen with 5G too," said EMT's technology director Tiit Tammiste.
"5G enables more devices to interact with each other. We are already seeing the birth of the Internet of Things based on 4G networks, but at some point they won't be enough and 5G is going to be introduced."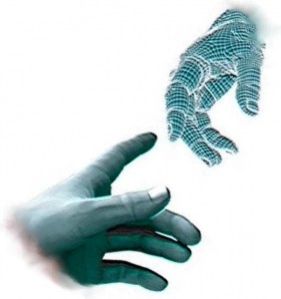 Other areas interested in pioneering 5G include the Isle of Man and South Korea, while London Mayor Boris Johnson has said that he hopes the nation's capital will roll out the next generation data network by 2020.
What exactly 5G will actually consist of is still up for debate, though some industry experts believe it will be around 100 times faster than current 4G LTE technologies.
Other significant technological advances that 5G promises include the possibility of something referred to as the Tactile Internet - an innovation that could transmit augmented and virtual reality data across mobile networks in real time.
"In principle, all of our human senses can interact with machines, and technology's potential in this respect is growing," a 2014 report by Technology Watch stated.
"The Tactile Internet will enable haptic interaction with visual feedback, with technical systems supporting not just audiovisual interaction, but also that involving robotic systems to be controlled with an imperceptible time-lag."
EMT's plans for a 5G network would theoretically allow download speeds of up to 100Gbps, though tests have so far recorded speeds of around 4.4Gbps.