Ethereum heist: $1.8m in cryptocurrency stolen — not by a hacker but at gunpoint
35-year-old Louis Meza from New Jersey was charged with kidnapping and robbery.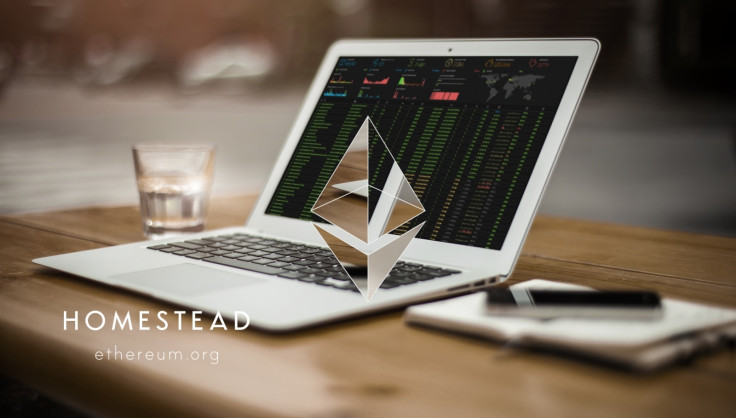 The value of cryptocurrencies skyrocketed recently and has steadily been increasing. While this may be good news for those who invested in digital currencies, the rapid increase in the value also means a new and valuable target field for criminals.
There have been several major cryptocurrency hacks over the past year that saw cybercriminals steal millions of dollars worth of bitcoins, ethereum and more. However, the latest cryptocurrency-related crime merges the digital world and the physical crime arena in a bizarre twist of events.
A 35-year-old man from New Jersey, Louis Meza, has been charged by the Manhattan District Attorney's office with kidnapping, robbery and criminal use of a firearm. According to the DA's statement, Meza arranged to meet with an acquaintance on 4 November. After the meeting, Meza called a car for his friend but when he got into the minivan, the victim was met with another man, who allegedly had been waiting inside the vehicle with a gun.
According to the indictment, Meza reportedly knew that his friend possessed around $1.8m (£1.3m) of Ethereum in his digital wallet. The victim, whose identity still remains unknown, was forced to hand over his wallet, phone and home keys at gunpoint by the second man.
Surveillance footage of the victim's apartment showed Meza using the victim's keys to enter the apartment. Cameras caught Meza leaving the victim's apartment with a box, which is believed to have contained the victim's digital wallet. Meza allegedly also transferred the $1.8m worth of ether to his own personal account.
Fortunately however, the victim was able to escape from the minivan and call 911. Gizmodo reported that Meza was arrested and charged with grand larceny in the first degree, kidnapping in the second degree, robbery in the first degree, criminal use of a firearm in the first degree and computer trespass among other minor offenses.
Meza could face upto 25 years in prison if found guilty. Meza's accomplice — the gunman hiding in the minivan — is yet to be apprehended by the authorities.
"Hackers, data breaches, and fraud aren't the only threats to an individual's wealth," said District Attorney Vance. "This case demonstrates the increasingly common intersection between cyber and violent crime — the defendant is charged with coordinating an elaborate kidnapping, armed robbery, and burglary to gain access to the victim's digital wallet and the significant funds it contained. We can expect this type of crime to become increasingly common as cryptocurrency values surge upward."