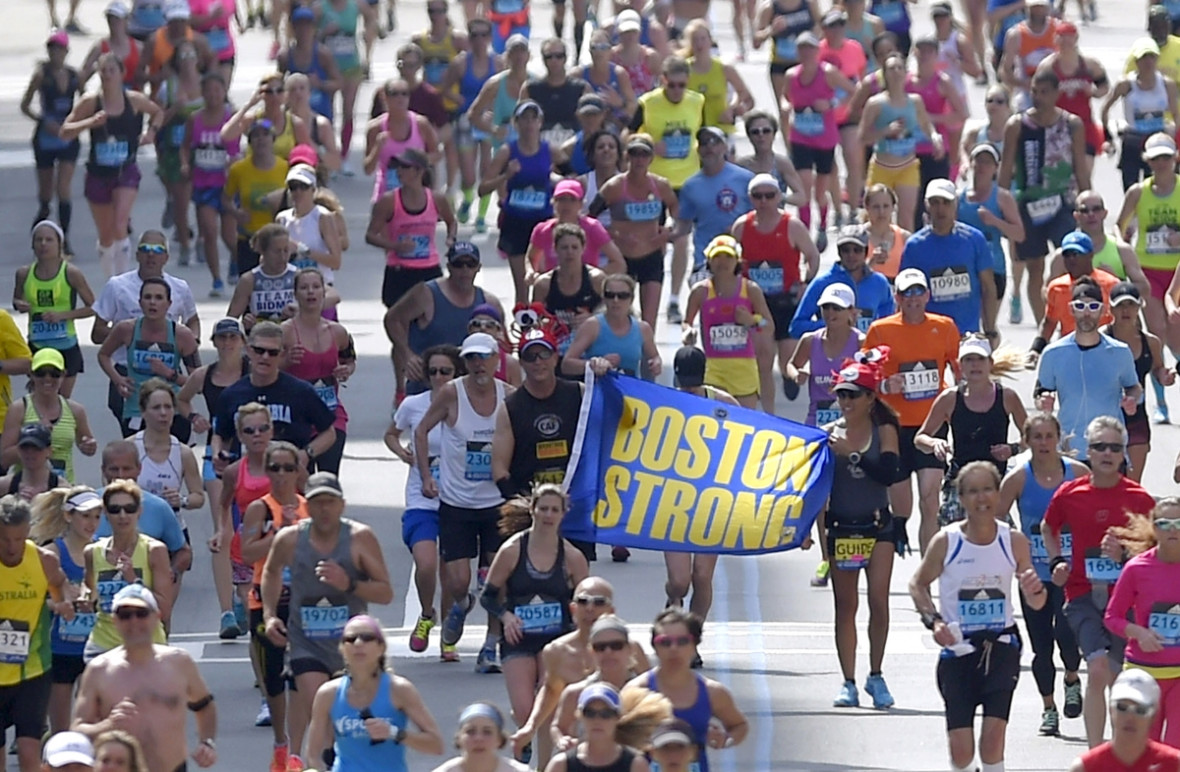 Ethiopian runners Lemi Berhanu Hayle and Atsede Baysa edged out the Kenyans to emerge victorious at the 120th Boston Marathon on 18 April. Ethiopia grabbed the first three spots in the men's side, while the women's side was led by Ethiopia and Kenya.
Hayle finished the 26.2 mile marathon in 2:12:45 to defeat defending champion and fellow Ethiopian Lelisa Desisa, who trailed by 47 seconds, ESPN reported. Tempe Tsegay, also from Ethiopia, earned third place by finishing in 2:14:02.
"Very difficult," 21-year-old Hayle told WBZ through a translator. According to ESPN, Ethiopia nabbed its sixth title in the men's race, including three of the last four.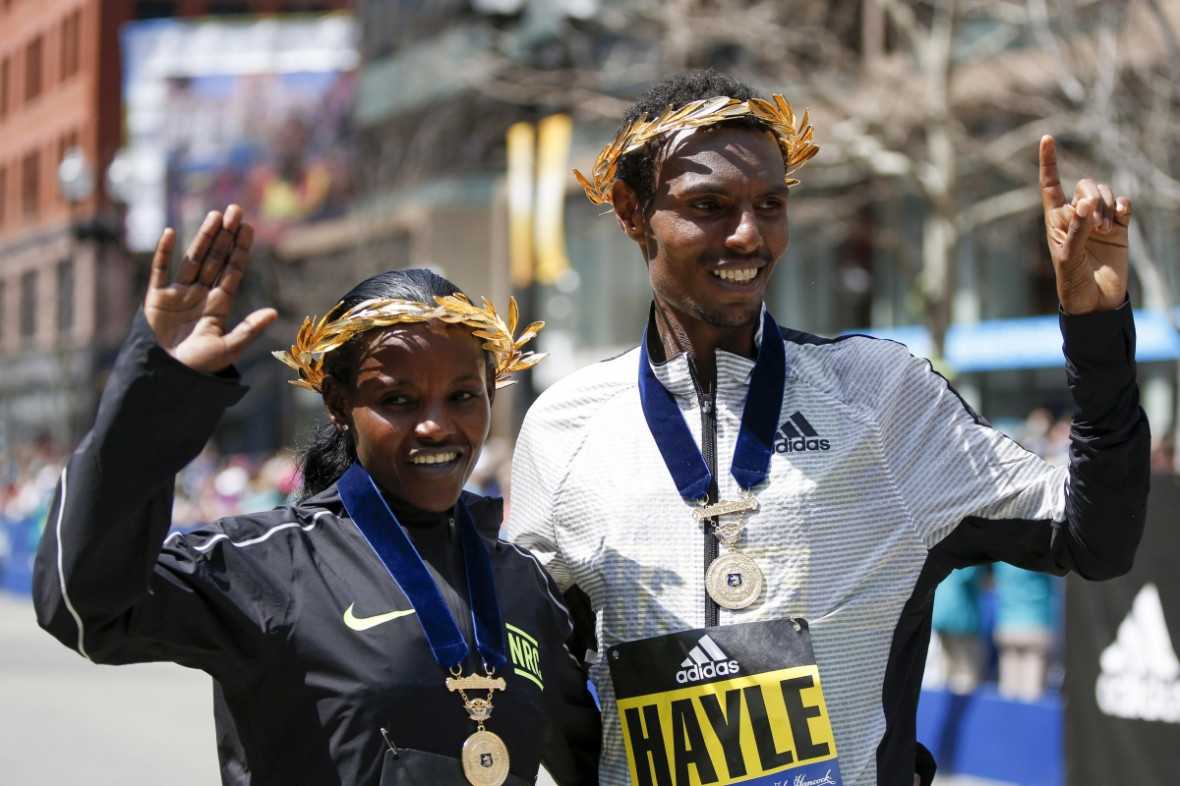 On the women's side, Baysa managed to overcome a 37-second lag time behind the leading runners during the 21st mile to win the race in 2:29:19. "Winning the Boston Marathon is very big," she told reporters. "To win the Boston Marathon means that I am the best athlete in a very competitive field, including my teammates." Fellow Ethiopian Tirfi Tsegaye came in second with 2:30:03 and Kenyan Joyce Chepkirui grabbed third with 2:30:50.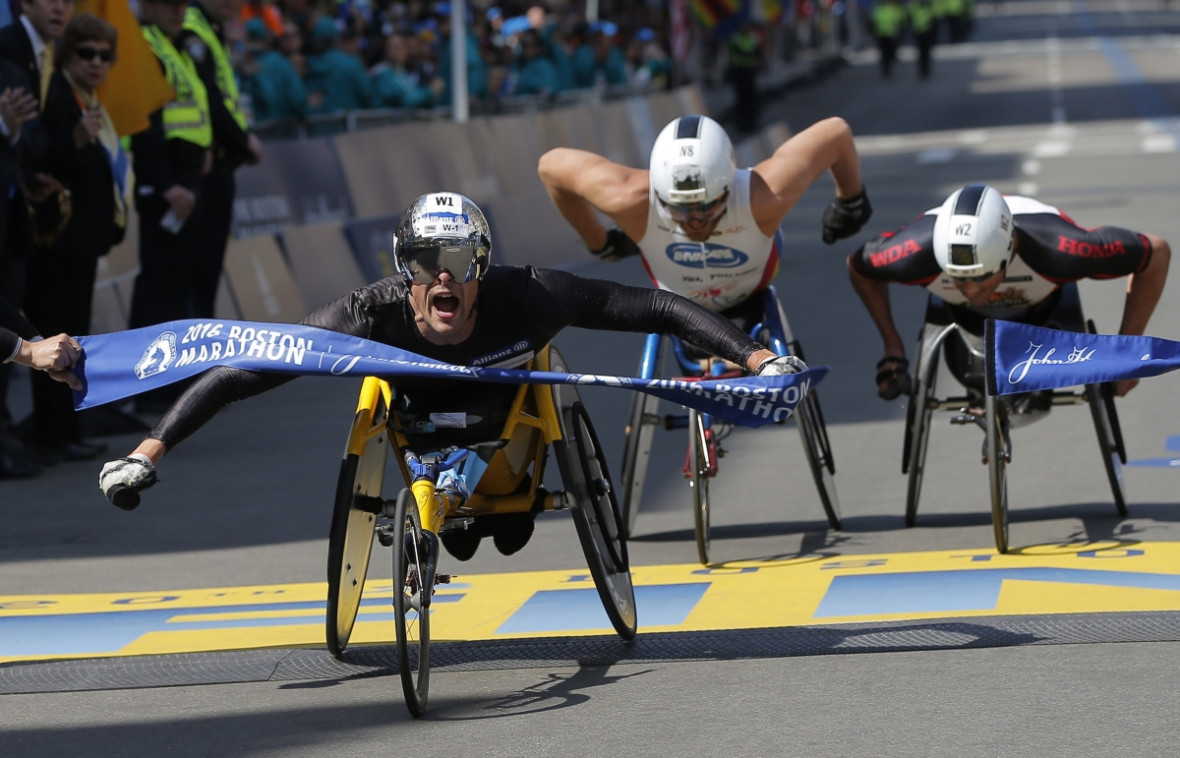 In the wheelchair division, American Tatyana McFadden won her fourth consecutive win with a time of 1:42:16 and Swiss Marcel Hug got his second consecutive win with a time of 1:24:06. Manuela Schar of Switzerland and Wakako Tsuchida of Japan rounded out the women's wheelchair division, while South African Ernst F Van Dyk and Australian Kurt Fearnley closed out the men's wheelchair division.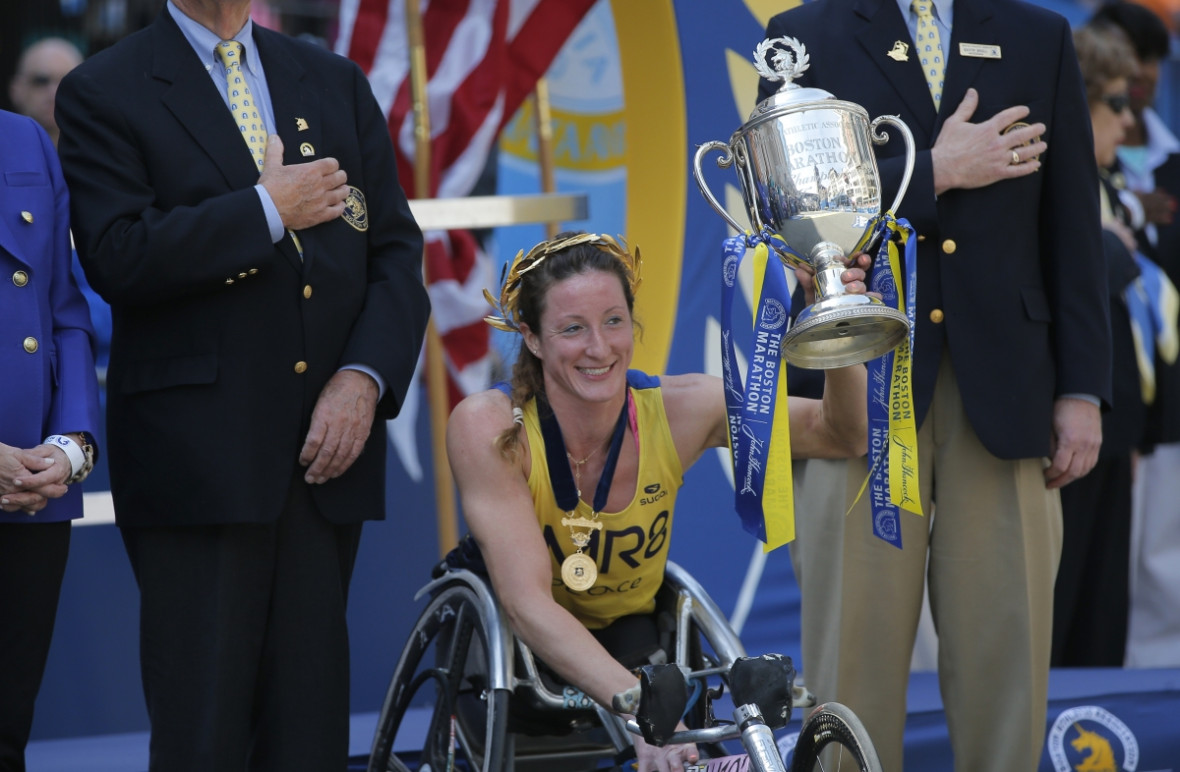 McFadden initially trailed in the race and later told reporters that she became nervous during the fifth or sixth mile before she took the lead in the ninth mile. "I just wasn't catching the rest of the pack as fast as I wanted to," she told NBC Sports Network. "But you know what? I just needed to remember why I was running, to stay relaxed. The race is 26.2 (miles), and it's a long way to go."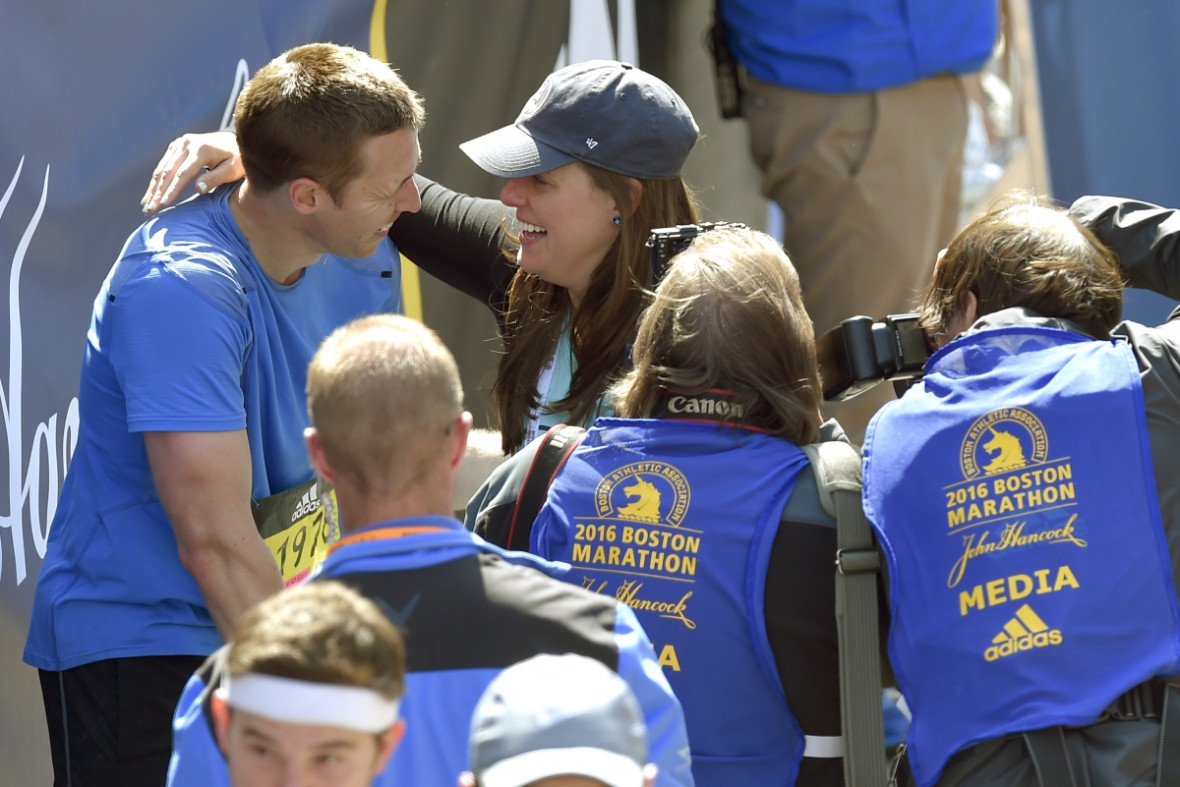 The race also included a number of survivors from the Boston Marathon bombing, including Patrick Downes who finished the race in a little under six hours, three years after losing his left leg in the terrorist attack. "I ran with the city in my heart – Martin, Sean, Lingzi, Krystle," an emotional Downes told local reporters. According to boston.com, Downes was met at the finish line by his wife, Jessica Kensky, who lost both legs during the bombing.
"Neither of us would be here today if it wasn't for the support and love of Boston and our family, and really the whole country," Kensky said. "We just want to take an opportunity to say thank you to everyone. I'm just so proud of him. I can't believe he just ran a marathon. It's amazing, that's all."