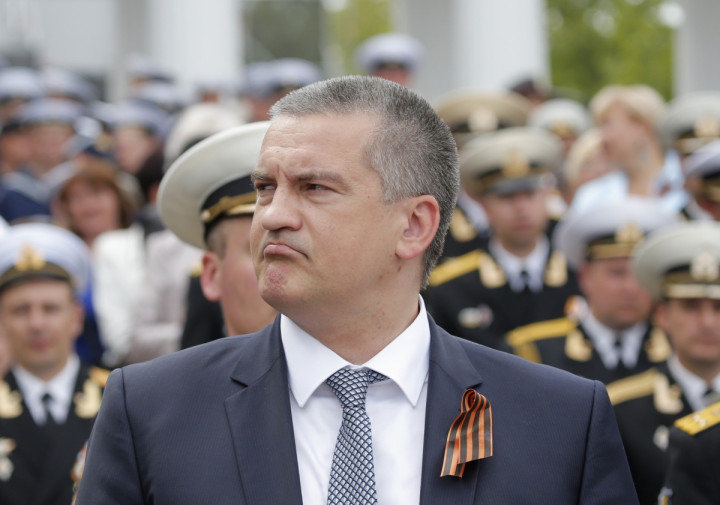 The European Union's decision to ban imports from Crimea, the Ukrainian area annexed by Russia, was influenced by the US, according to the new head of Crimean republic.
"General agitation over Crimea's accession to Russia has calmed down in the EU. As far as I understand in this case the US authorities have pushed this stance," said Sergey Aksyonov, Acting Head of the Republic of Crimea and Chairman of the Crimea Council of Ministers.
Aksyonov noted that an EU ban on imports from Crimea and Sevastopol deprives Europe of a market, adding that "the regime of pressure leads to nothing good."
"They deprive themselves of markets to sell their products and of the opportunity to participate in the investment programme of Crimea," the pro-Moscow leader said.
"It is a dead-end stance to punish citizens for the opinion on what country they should be in."
Nevertheless, Crimean officials said that the EU sanctions will not hurt the region's economy.
"I do not envisage any major crisis. I do not even know which economic sector might be affected by it. Most of our exports were to Russia; now this is no longer export but domestic operations," said Vitaly Nakhlupin, the head of the Crimean State Council's Economic Commission
Earlier, the Council of European Union (EU) decided in a meeting of 28 EU foreign ministers in Luxemburg to ban goods originating in Crimea or Sevastopol from entering member states.
In addition, financial and insurance services related to the import of goods from Crimea will also be banned.
Nevertheless, the ban is not applicable to goods originating in Crimea or Sevastopol, which have a certificate of origin by the Ukrainian authorities.
The council noted that the ban is part of the EU's non-recognition of Russia's "illegal annexation" of Crimea.
The West and Russia have been wrangling over Crimea, which Russia annexed to its territory following a treaty on 18 March. The Western nations imposed a number of sanctions on Russia, hampering trade relations between the parties.