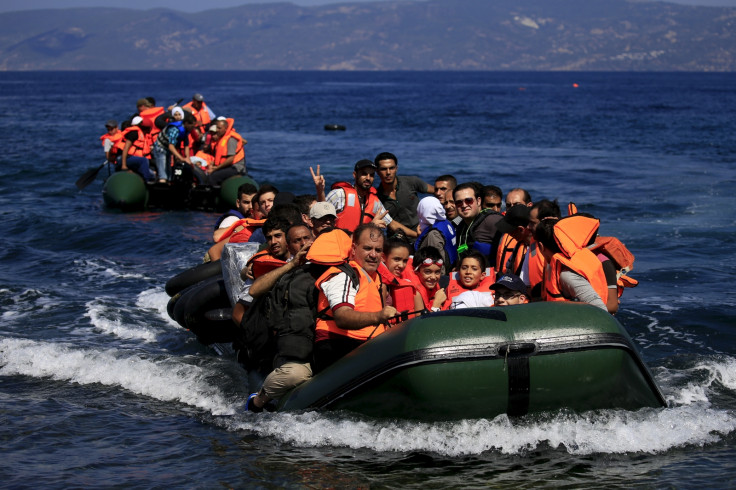 More than 2,000 refugees who were attempting to migrate to Europe were rescued off the Libya coast even as hundreds of others remained at sea, on overcrowded vessels. This is one of the biggest operations carried out in a single day, said Italian coastguards, who led the rescue efforts.
Nearly 20 boats, mostly unseaworthy, made distress calls while in the waters off the Libyan coast. At least six Italian, including two navy ships, and one Norwegian vessel are involved in the operations. No casualties have been reported so far.
Italian authorities say the Cigala Fulgosi picked up 507 migrants while the Vega plucked 432 people from the waters after two boats were in the danger of sinking. Efforts to rescue other stranded boats continue. The creaky fishing boats and inflatables are thought to have left Libya on 21 August.
It is estimated that more than 104,000 migrants, from Africa and the Middle East, have arrived at Italian shores in desperate search for better living this year. No less than 2,300 have died in the sea while making the perilous journey. An additional 160,000 migrants have landed in Greece in 2015.
The latest efforts have sparked sharp criticism from right-wingers of the Italian politics heaping scorn on government measures. "This must [be] a joke. We are using our own forces to do the people smugglers' business for them and ensure we are invaded," said Maurizio Gasparri, a centre-right politician of Silvio Berlusconi's Forza Italia party.
Matteo Salvini, another anti-immigration figure, wrote on Facebook: "Help them, rescue them and take care of them: but don't let them land here."
While one batch of the migrants are headed to Vibo Valentia in Calabria, another group is being taken to Messina in Sicily.