There were chaotic scenes at the Macedonian border as riot police fired tear gas and stun grenades to disperse thousands of migrants and refugees trying to enter the Balkan country from Greece. A crowd of 3,000 migrants who spent the night out in the open made several attempts to charge at police after the border was shut to crossings the previous day.
The shutdown came after days of desperate scenes at the local railway station as thousands of people pressed to board trains to Serbia. The flow into the Macedonian border town of Gevgelija hit 1,500 to 2,000 a day.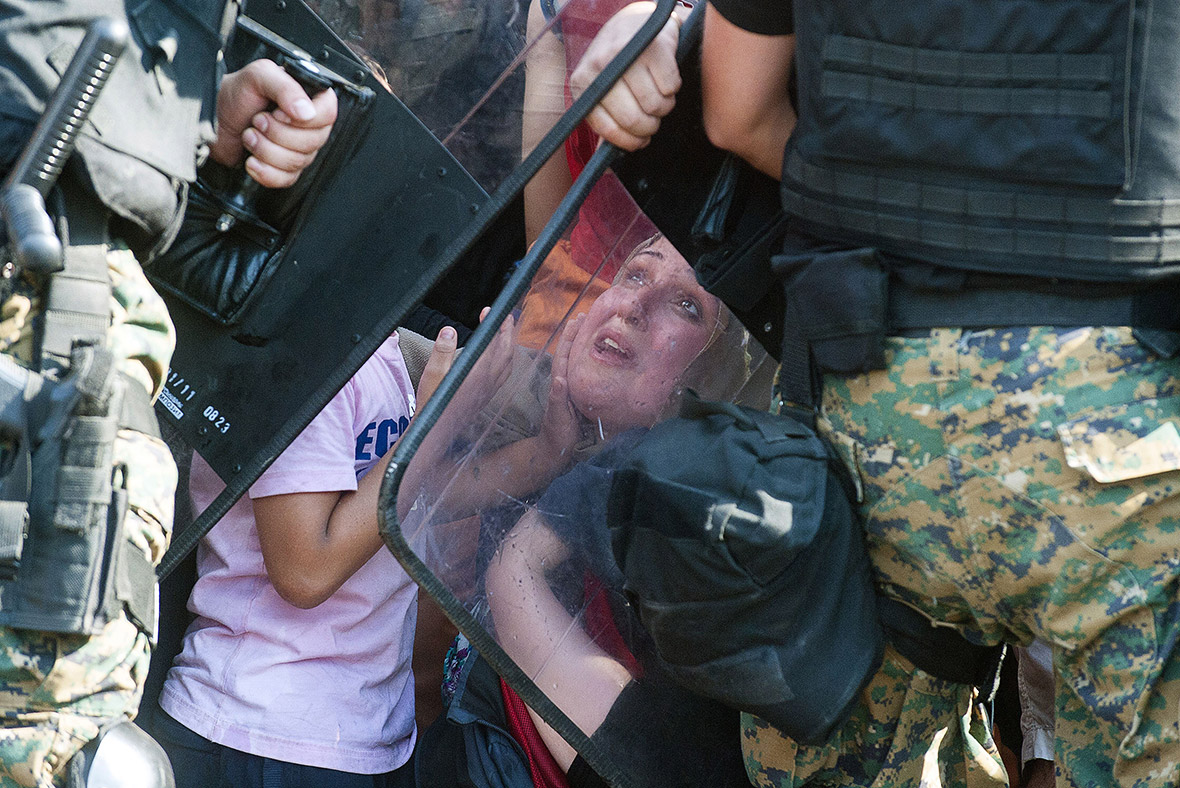 The United Nations voiced concern at force used by Macedonian riot police to disperse refugees trying to enter from Greece and urged the Skopje government to establish "orderly management" of its borders. The UN Refugee Agency, UNHCR, also called on authorities in Greece to provide urgent assistance to "people stranded on the Greek side of the border" and to help them move towards refugee reception facilities further from the border with its Balkan neighbour.
Refugees fleeing war in Syria are experiencing conflict and resistance in almost every country they pass through on their route to western Europe. Bulgaria has beefed up its border police, installed cameras and motion censors, and is extending a security fence that will cover 160km of its border with Turkey. Hungary is racing to complete construction of a fence along its 175km border with Serbia to keep migrants out, a step that threatens to create a bottleneck of tens of thousands in Serbia. Earlier this summer, African migrants were stopped as they tried to cross from Italy into France. And Britain is strengthening the ring of steel round its Channel Tunnel beachhead at Calais.