In what is possibly the fanciest people smuggling scheme unveiled this year, a trafficking ring in Rome is shipping homeless Italians to Egypt to tie the knot with would-be migrants to enable the fake spouses to later enter the EU with a regular resident permit, according to media reports.
Smugglers recruit poor Italians at squats and shelters in the capital, offering a few thousand euros and a return ticket to Cairo in exchange for them taking part in a sham marriage, an investigation by Ansa has revealed.
"We have set up at least 10 of these [arranged marriages] recently," a 40-year-old ring member identified only by the initial A told the news agency.
The scheme is quite simple. After a marriage request is registered with the Italian embassy in Egypt, the Italian bride or groom is flown to Cairo where they meets their spouse and the wedding is celebrated, often in a Christian Coptic church. The ring reportedly enjoys the connivance of some Egyptian officials that facilitate bureaucratic procedures.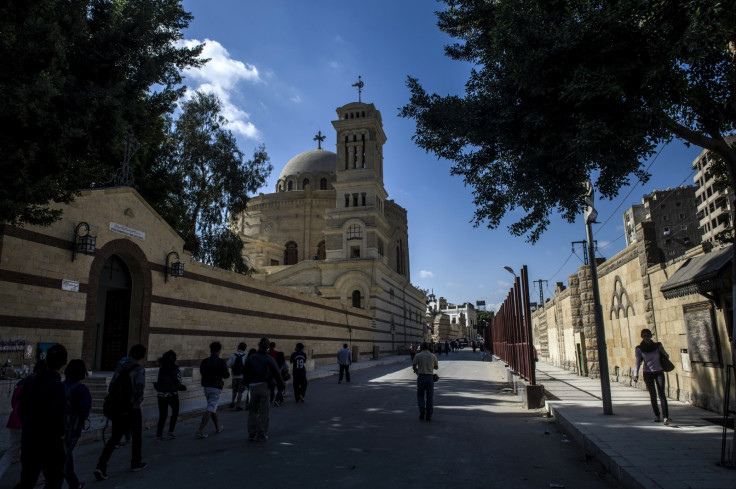 Generally a few months after the Italian party has returned home and the marriage has been registered, the would-be migrant files a resident permit request with Italian authorities citing family reasons. If the scam is not unveiled, after two years he or she can apply for citizenship.
A homeless woman told Ansa she was recently offered €9,000 (£6,500, $10,200) to marry a Middle Eastern man she has never met in Cairo. "I'm unemployed," said the 33-year-old, who claimed to be on her third sham marriage. "I don't feel like a criminal, this is a safe job." She saidthat she would take up the offer only if paid €1,000 up front.
Authorities fear the scheme could be used to smuggle potential jihadists across European borders. The Italian side of the trafficking ring reportedly received two urgent requests to find spouses, with an offer of paying double the standard price, after one person was killed in an Islamic State (Isis) bombing at the Italian consulate in the Egyptian capital last month.
Ansa reported that Italy anti-terror police had opened an investigation into the scheme, although police contacted by IBTimes UK said they could neither confirm nor deny the report.