Ministers from the European Union are to hold an emergency meeting in Brussels on 14 September to find a solution to the 28-nation bloc's deepening migration crisis.
Luxembourg, which holds the rotating presidency of the EU, said in a statement that migration into the region had taken on "unprecedented proportions", and that an extraordinary summit of ministers would be held to "discuss the next steps" in tackling the situation.
It came after Britain, France and Germany made a joint call for an emergency summit of EU ministers "to take immediate action to deal with the challenge from the migrant influx".
On 27 August, European officials were shocked by the gruesome discovery of 71 decomposing corpses – thought to be Syrian refugees - in an abandoned lorry in Austria, while hundreds more refugees drowned in the Mediterranean Sea off the coast of Libya on 28 August.
A record 107,500 migrants reached the EU's borders in July, well over the 70,000 asylum-seekers recorded in June.
Escalating crisis
"The situation of migration phenomena outside and inside the European Union has recently taken unprecedented proportions," the EU presidency statement said.
"In order to assess the situation on the ground, the political actions underway and to discuss the next steps in order to strengthen the European response, the Luxembourg minister for Immigration and Asylum Jean Asselborn decided to convene an extraordinary JHA (Justice and Home Affairs) Council."
The points up for discussion in the meeting will include co-operation between member states, combating the trafficking of migrants and return policy.
UN Secretary General Ban Ki-Moon said he was "horrified and heartbroken" by the grim discovery of 71 dead people in an abandoned lorry near the Austrian border with Hungary.
"I appeal to all governments involved to provide comprehensive responses, expand safe and legal channels of migration and act with humanity, compassion and in accordance with their international obligations," he said in a statement on 28 August.
At least 2,500 migrants have died attempting to enter the EU since January, most of them fleeing war, oppression and poverty in the Middle East and Africa.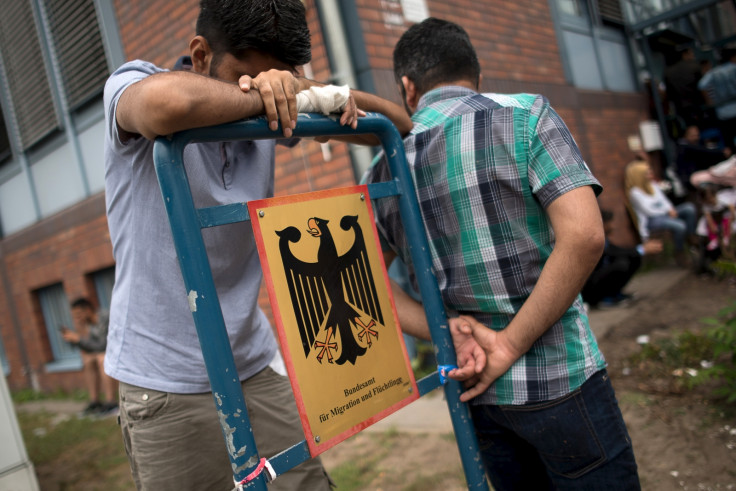 Meanwhile, German Chancellor Angela Merkel reiterated calls for other EU states to take in a greater share of refugees reaching the region's borders.
"If Europe has solidarity and we have also shown solidarity towards others, then we need to show solidarity now," she was quoted as saying by the Reuters agency.
Germany absorbs around 40% of all asylum-seekers arriving in the EU – more than any other member state in the bloc. It expects a record 800,000 migrants to arrive at its borders in 2015.