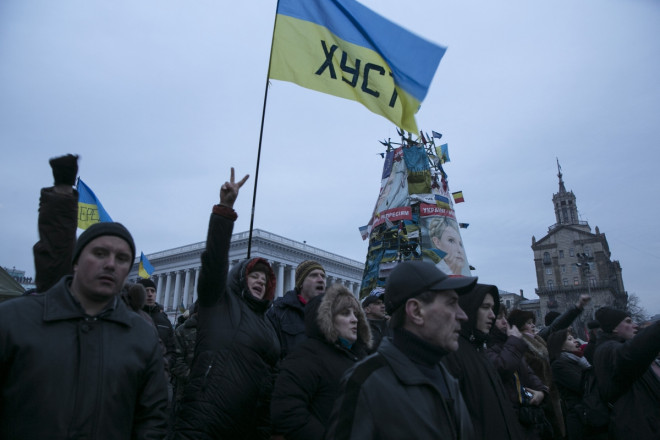 The European Union is prepared to provide financial assistance to the reforms in civil-war hit Ukraine after the country forms its new government.
European Parliament Foreign Affairs Committee President Elmar Brok earlier told the 1+1 channel that the single-currency region is ready to shell out about €20bn to support Ukraine's reforms. The aid will be handed out immediately to prevent the country from defaulting on its debt obligations.
The commitment from the EU comes after the country's newly-installed interim head, Oleksandr Turchinov, vowed to seek closer ties with the region as Russia recalled its ambassador to Kiev for consultations over the situation. He noted that Ukraine's integration with the EU and bringing immediate stability to the country are his top priorities.
He also hinted that Ukraine's move towards European integration should not become a thorny issue for Russia and pledged a fresh relationship with its neighbour.
In order to speak with the interim authorities about possible financial aid, the EU's foreign policy chief, Catherine Ashton, is on a trip to Ukraine to the country.
Earlier, Europe's top economic officer Olli Rehn said the EU is ready to offer a multi-billion-euro financial package to Ukraine to help stabilise the country.
"The EU will be ready to provide substantial financial assistance for Ukraine and the Ukrainian people once a political solution, on the basis of democratic principles, a commitment to reform and a legitimate government, is in place," Rehn said.
The EU was prepared to join the International Monetary Fund (IMF) in an aid package worth as much as €20bn over seven years, the Financial Times citing documents seen by it.
In order to avail the IMF package, Ukraine has to agree on conditions including a devaluation of the hryvnia, Ukraine's currency, and gradual reduction in energy subsidies that significantly reduced the country's foreign reserves. Ukraine reserves are declining at a rate of about $2bn per month, according to an IMF official.
In the country's second civil war in 10 years, Ukraine's president Viktor Yanukovich was ousted dramatically. Subsequently, Yulia Tymoshenko, heroine of the 2004 Orange Revolution, was released from jail.
Britain has also offered to help Ukraine with financial aid to "rebuild" its economy which has taken a bad hit in recent weeks because of the anti-government protests.