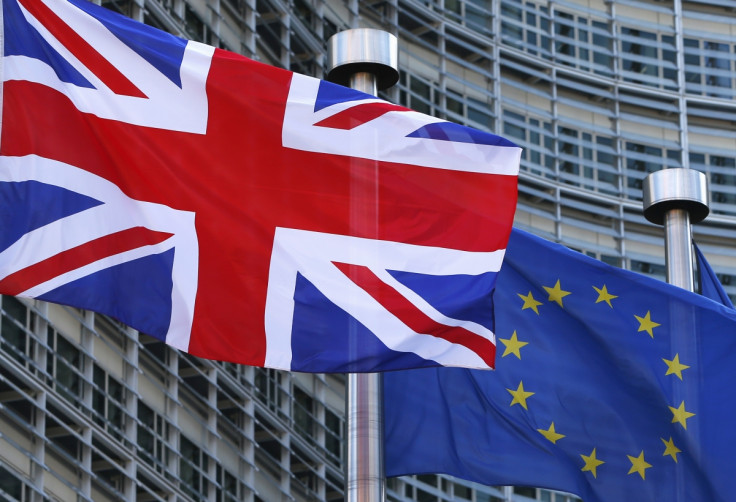 Britain's economic and financial ties with the rest of the world are unlikely to be severely damaged by a Brexit, according to chief financial officers (CFOs) across a number of firms worldwide.
A new survey carried out by US broadcaster CNBC found that 70% of the respondents believe there would be "no change" on their likelihood to conduct with business with British firms, even if the UK choose to leave the European Union.
However, 14.6% of the CFOs surveyed admitted they would be "slightly less likely" to do business with the UK and 2.1% indicated they would be "significantly less likely." Interestingly, however, 2.1% of the surveyed said they would be "slightly more likely" to form or strengthen business ties with the UK if it was to leave the 28-country bloc.
Over the last two months, the debate surrounding the future of Britain's EU membership has intensified on both the political and financial front, with a number of high-calibre political figures offering support for one of the two sides. London's Mayor Boris Johnson has thrown his weight behind the 'Leave' movement, while Britain's Prime Minister David Cameron and the Chancellor George Osborne have campaigned in favour of the UK remaining in the EU.
At the same time, a number of business leaders have their voices heard. On 23 February, 200 UK business leaders, including the chiefs of Asda, BT, Vodafone and Marks & Spencer, signed a letter addressed to The Times in which they highlighted the damaging implication a Brexit would have on Britain's economy. On 9 March, TheCityUK, which lobbies for Britain's financial services sector, was the latest group to back the 'Remain' campaign as it warned the competitiveness of the City of London's financial services industry would suffer in the event of a Brexit.
Meanwhile, figures released on 11 March showed Britain's trade deficit with the EU stood at a record £8.1bn (€10.4bn, $11.6bnbn) in January as exports edged up 0.1% and imports from the EU rose 3.7%. Exports of traded goods to the EU were down by 2.7% in the three months to January compared to the three months to October 2015.
"This will play nicely into the hands of the 'out' camp in the lead up to the EU referendum," said Kallum Pickering, a senior UK economist at Berenberg. "But this is an example of another misdirected argument that somehow the EU needs the UK more than the UK needs the EU."