EU referendum: Business leaders look to back Cameron to keep UK in European Union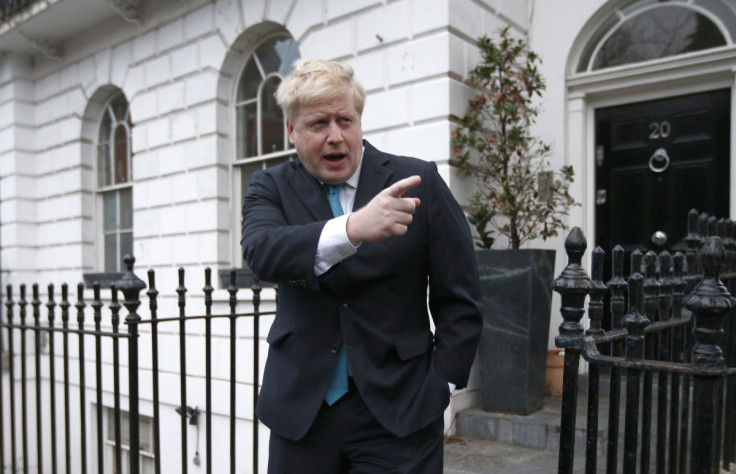 The bosses of about half of Britain's 100 biggest companies will back David Cameron's bid to keep the UK in the EU as he reels from news of Boris Johnson's pledge to support Brexit.
Downing Street has enlisted the support of big name corporate leaders including the heads of Shell, BAE Systems, BT and Rio Tinto, who will argue in a letter that Britain is "stronger, safer and better off" in a reformed EU.
A draft letter being circulated to business leaders will say that: "Following the prime minister's renegotiation we believe that Britain is better off staying in a reformed EU," the FT reported.
The letter, to be published on Tuesday 23 February, reportedly has the backing of about 50 chairmen and chief executives of FTSE 100 companies. The letter would be signed either by those on behalf of their companies as well as by bosses of smaller firms.
There are concerns however that unions would not like the wording that read: "We believe that leaving the EU would deter investment and threaten jobs." The FT added that some companies, including Tesco and J Sainsbury, did not want to be involved in the letter, amid fears that it could antagonise customers, although Virgin and HSBC were expected to sign.
Cameron is said to be "furious" both at Mr Johnson's decision and the manner in which he has strung it out. "I can't understand why Boris, as leader of the great financial capital, won't support the city," he is said to have told aides, according to The Independent.
One minister said: "I think Boris has done himself quite a lot of damage. He's been all over the place. Saying to people in the Commons, 'I'm not an outer,' but flirting with Brexit. People are left thinking that it's not a point of principle," The Independent reported.
Johnson is now the bookies' favourite to succeed Cameron as leader should Britain vote to leave the EU.
A spokesman for the Remain campaign told The Mirror: "This is the most nakedly self-serving piece of political positioning in years."
David Cameron is preparing to present MPs with his case for Britain remaining in the EU when he addresses the Commons at 3.30pm on Monday (22 February).
Cameron will set out details of the deal agreed after marathon talks in Brussels and which he says will give Britain greater sovereignty and political autonomy while remaining at the heart of a reformed Europe.
© Copyright IBTimes 2023. All rights reserved.