EU Referendum: David Cameron begins anti-Brexit campaign as Tory politicians take sides in EU debate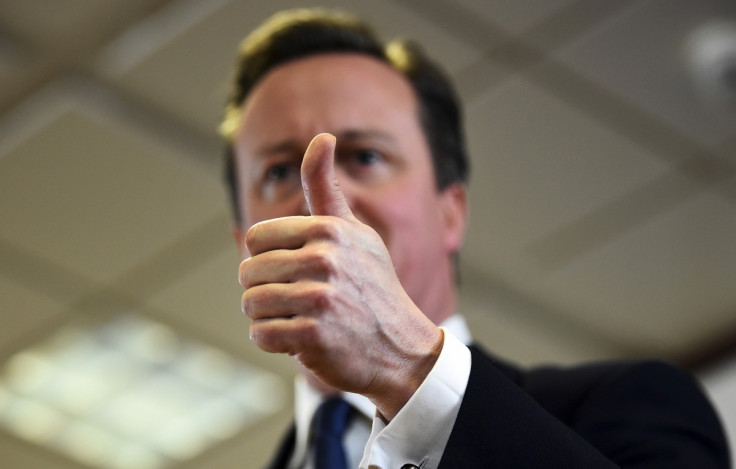 Prime Minister David Cameron begins his campaign for the UK to stay within the EU, saying it would be folly for the UK to leave the EU at a time of deep uncertainty over global security and the economy. On Monday, 22 February, he will make a statement to the House of Commons about the new EU membership deal he secured and will launch the official campaigning for the referendum.
At a press conference on Saturday, 20 February, as Cameron announced the date of the first British referendum on the EU since 1975, he said: "The choice is in your hands. But my recommendation is clear. I believe that Britain will be safer, stronger and better off by remaining in a reformed European Union."
After Cameron made his announcement, seven cabinet ministers – including his close ally Michael Gove – announced they will campaign for an EU exit. Out of the remaining ministers, 18 currently support the UK staying inside the EU, while five remain undecided.

During the cabinet meeting, which Cameron described as being "dignified", he urged all Conservatives to treat each other in a civil way during the campaign. But in public he went on the attack, accusing Eurosceptics of failing to level with the public.
The ability to control borders is central to the case for leaving advanced by many Eurosceptics. However, the prime minister said exiting the EU would not stop migrants coming to the UK.
BoJo against EU?
Currently undeclared, Mayor of London Boris Johnson is expected to announce soon he will campaign for an EU exit – but has reportedly told friends he is genuinely conflicted. Johnson has also discussed the issue with Justice Secretary Michael Gove, one of those to declare support for the leave campaign.
During his speech, Cameron responded by taking a swipe at MPs who have refused to back him: "Those who want to leave Europe cannot tell you if British businesses would be able to access Europe's free-trade single market or if working people's jobs are safe or how much prices would rise. All they are offering is risk at a time of uncertainty – a leap in the dark."
Cameron's pro-EU stance has received cross-party support.
Writing in the Observer, Foreign Secretary Phillip Hammond said "leaving the EU would be a threat to our economic security and our national security". Also in the Observer Labour leader Jeremy Corbyn makes a strong case for remaining in the EU: "Being part of Europe has brought Britain investment, jobs and protection for workers, consumers and the environment.
Campaigning for the referendum will officially start on Monday, 22 February. Two campaign groups – Vote Leave and Leave.EU – are competing to be officially designated as the 'Out' campaign for the referendum. The official pro-EU campaign is Britain Stronger in Europe.
More about EU Referendum
© Copyright IBTimes 2023. All rights reserved.