David Cameron has said he is "disappointed but... not surprised" by Justice Secretary Michael Gove's expected decision to campaign for Britain to exit the European Union. The prime minister's remarks came after he negotiated a new deal with EU counterparts that he said will give the UK "special status" within the union.
A seven-year freeze on EU citizens claiming in-work benefits and the amending of EU treaties to keep the UK "permanently out of ever closer union" were among the concessions Cameron secured after two days of marathon talks in Brussels.
But the BBC reported that staunch Eurosceptic Gove – one of Cameron's closest allies in the cabinet – had made up his mind to push for an EU exit before the reform deal was announced. The news is a blow to Cameron, who has pledged to campaign wholeheartedly for Britain to remain in the EU under the renegotiated terms.
The prime minister will present the text of the agreement to his cabinet at 10am GMT on 20 February, clearing the way for a countrywide referendum to be held on EU membership in the summer.
'People will decide'
"Michael is one of my oldest and closest friends but he has wanted to get Britain to pull out of the EU for about 30 years," Cameron was reported as saying at a late-night press conference in Brussels by the Guardian newspaper.
"So of course I am disappointed that we are not going to be on the same side as we have this vital argument about our country's future.
"I am disappointed but I am not surprised."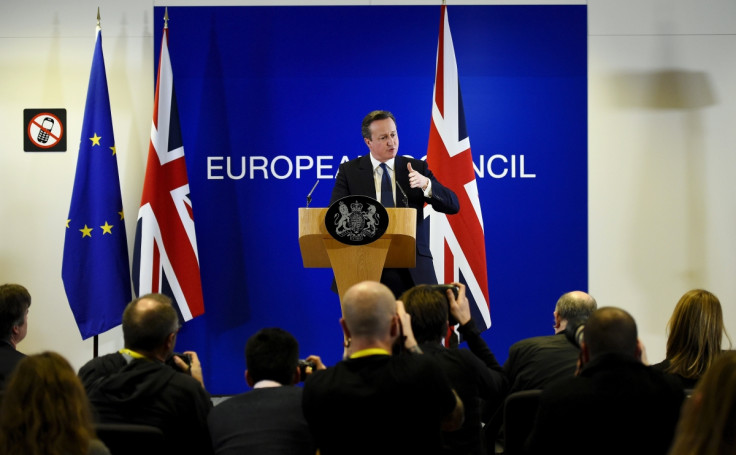 Gove's imminent decision to support a Brexit is a major fillip for the Leave campaign, with the likes of Iain Duncan Smith and Theresa Villiers likely to follow suit. London Mayor Boris Johnson is also thought to be leaning towards backing the Brexit campaign.
"Other politicians will have to make up their minds and they will have to make their own announcements. But in the end it is the British people that will decide," Cameron said.
'Hollow victory'
Earlier, the prime minister described the reform deal he clinched in Brussels as "having the best of both worlds".
"We will be in the parts of Europe that work for us, influencing the decisions that affect us in the driving seat of the world's biggest market and with the ability to take action to keep people safe," he said. "And we will be out of the parts of Europe that don't work for us."
However, Eurosceptics have derided the deal as lacking in substance. "David Cameron always wanted to campaign to stay in the EU so he only ever asked for very minor changes. He will now declare victory but it is an entirely hollow one," said Matthew Elliott, chief executive of Vote Leave.
"Crucially, this deal is not legally binding and can be ripped up by EU politicians and unelected EU judges so it will have no more force than an unsigned contract."