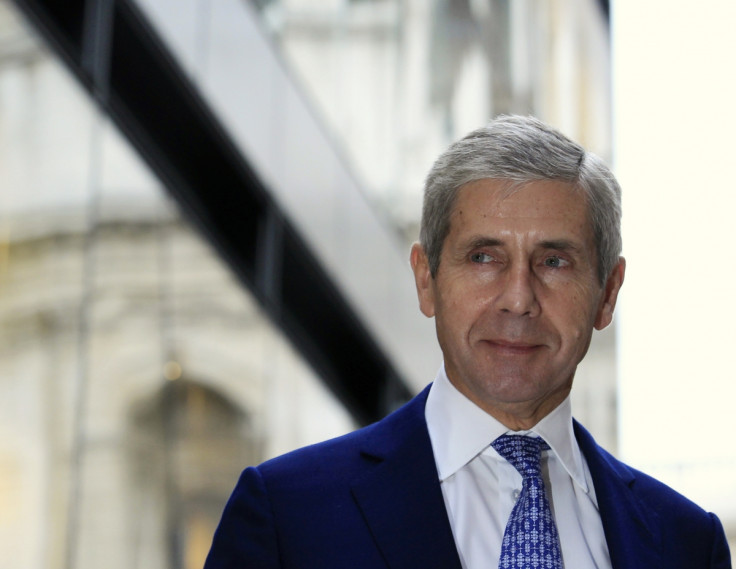 The UK must stay inside the EU to protect thousands of British businesses and jobs, Lord Stuart Rose has warned. The Britain Stronger in Europe chair argued the uncertainty outside the 28-nation bloc would be too risky for UK's economy.
"I'm a bit of a Eurosceptic myself, I understand the imperfections of Europe – I've traded in Europe as a businessman over 30/40 years," the former Marks & Spencer chief executive said. "There are imperfections but, by and large, [the EU] serves us well. What we don't know is, what are we exchanging it for? The reality that we have got today against the risk of what we might not have tomorrow."
Rose also told the BBC Radio 4's Today programme that the UK would face tariffs from EU states if it broke away from the political and economic union.
The pro-EU campaigner's comments come ahead of his visit to Brompton Bicycle factory in west London on 25 January, where Rose is expected to cite research from the Centre for European Reform.
The think-tank claimed EU membership was worth £113bn ($160bn) to 200,000 British importers and exporters in 2014. The influential Confederation of British Industry (CBI) has also argued that a Brexit would be detrimental to UK's economy.
But the chief executive of Vote Leave, one of two groups vying for the Electoral Commission's official Brexit campaign nomination, cited research from Civitas. The think-tank found membership of the EU had "no positive impact on trade with other members".
Matthew Elliott added: "The unquestioning mantra that the single market has been good for British trade is wrong and should be challenged as this research makes crystal clear."
David Cameron has so far resisted setting a date for the EU referendum as he continues his renegotiation with Brussels. But the prime minister has promised to hold the historic ballot before the end of 2017 and others have speculated the vote will come in the summer of 2016.
The latest opinion poll from ICM, of more than 2,000 people between 15 and 17 January, put "remain" two points ahead of "leave" (42% against 40%, respectively).