EU referendum: Labour MP David Lammy claims Indian soldiers in WW2 died for 'European project'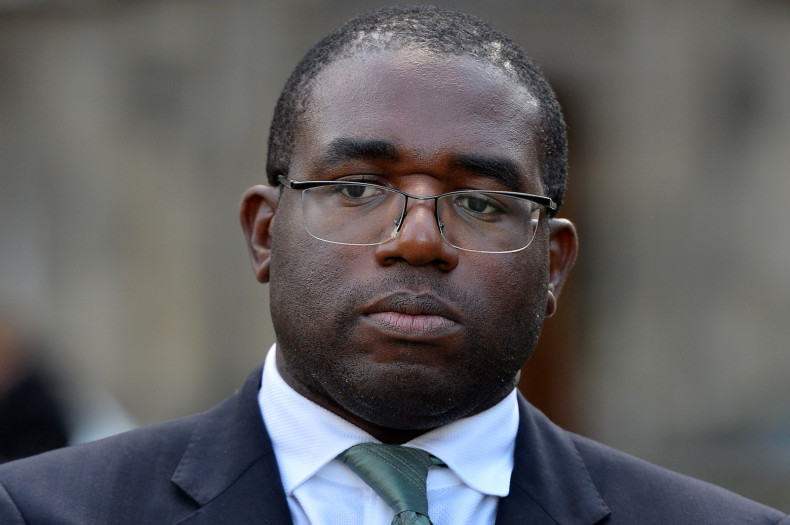 A "million" Indian soldiers laid down their lives for the "European project" during the Second World War, according to a Labour MP. David Lammy, who represents Tottenham, made the claim while defending Britain's membership of the EU against Ukip's migration spokesman.
The debate, on BBC2's Daily Politics show, came after Steven Woolfe argued black and ethnic minority (BME) voters were against the UK's net levels of migration, which hit more than 336,000 in June 2015.
The Eurosceptic argued this electoral demographic would be key to helping secure a "leave" victory at the EU referendum and claimed the current immigration rules were unfair against migrants coming from Commonwealth countries to the UK.
"A million Indians died for us, they fought for the European project and they are now not going to vote on the basis of whether granny can come over for a wedding," Lammy argued.
A surprised Woolfe, who accused the Labour MP of "perverting" history, hit back and said the Indian soldiers fought for "Britain to get rid of a European dictator [Nazi leader Adolf Hitler]".
The British Indian Army, part of Britain's empire forces, eventually rose to more than 2.5 million men in 1945. Over 24,000 of the fighters were killed by the end of the conflict, 64,354 were wounded and 11,754 were missing, according to the Commonwealth War Graves Commission. The European Coal and Steel Community, a precursor to the EU, was established in 1951.
Lammy's comments came after speculation around the date of the EU referendum began to heat up. Prime Minister David Cameron has yet to schedule the historic ballot as he continues his renegotiation with Brussels but reports said the vote could come in the summer of 2016.
The latest opinion poll from ICM, of more than 2,000 people between 15 and 17 January, put "remain" two points ahead of "leave" (42% against 40%, respectively).