A number of business-related public figures and celebrities have come out as backing the EU 'Remain' campaign, including seven stars of the BBC's Dragon's Den series and The Apprentice's Lord Sugar.
Past and present investors of the BBC2 show Dragon's Den have written an open letter confirming their support to stay in the European Union, citing that leaving could damage the UK economy. "Leaving the EU constitutes a serious risk – to the British economy as a whole and to millions of businesses, including startups, small firms and larger corporations.
"We only invest when an opportunity seems right and risks are understood and manageable, so we are used to saying 'I'm out' most of the time. But on the issue of the UK's membership of the EU, our answer is clear – we're in."
The letter emerged along with newly released figures of 1.2m businesses of varying sizes export to Europe directly or indirectly by the Britain Stronger in Europe campaign. It includes the signatures of Hilary Devey, Kelly Hoppen, James Caan, Piers Linney, Touker Suleyman, Sarah Willingham and Simon Woodroofe.
Entrepreneur Devey, 59, has fiercely backed the Remain campaign, writing in the Daily Express that Britain's membership of the EU "helped me make £100 million". She claims that a Brexit would hinder the future generations of Britain. She said: "Our generation has a duty to provide the same opportunities for our children that we enjoyed. That is why I firmly believe we must vote 'Remain' in the EU referendum on June 23."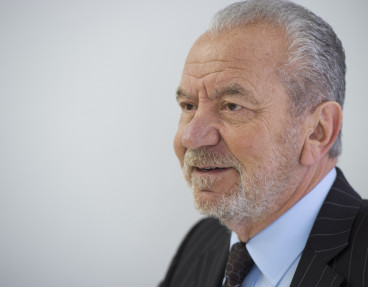 The Apprentice star Lord Sugar has also declared his support to stay in the EU, stating that the UK would become "mugs of the world" if we were to leave. The former Labour Party member expressed his anti-Brexit views in his column for The Sun, stating that a Brexit would be "a gamble too far" and "a massive mistake being made by those who simply don't understand the ramifications of leaving the EU".
Insinuating that trade deals would be a more strenuous task if Britain were to leave, he wrote: "I remember prior to us being a member of the EU, trying to move goods around to Europe. It was a bureaucratic nightmare.
"When we entered the EU, it was a breath of fresh air for me. It opened up a massive market," he added.
The business expert's remarks joins the pro-EU campaign dubbed 'Project Fear' as Brexit scaremongering reaches new levels following PM David Cameron and Chancellor George Osborne's op-ed tirade warnings of 800,000 job losses and an "immediate year-long recession".
Ex-London mayor and pro-Brexit campaigner Boris Johnson has vehemently backed the 'Leave' campaign and referred to Cameron's stance as "demented". He told Sky News: "Don't forget only a few months ago the prime minister himself was saying people were needlessly scaremongering about leaving the EU and there's no doubt we could do a free-trade deal.
"That was in the days when he was saying that actually he might consider leaving himself, obviously things have changed a bit since then. I think all this talk of World War Three and bubonic plague is totally demented, frankly."