EU referendum: Michael Caine support for Brexit prompts cringe-worthy Eurosceptic puns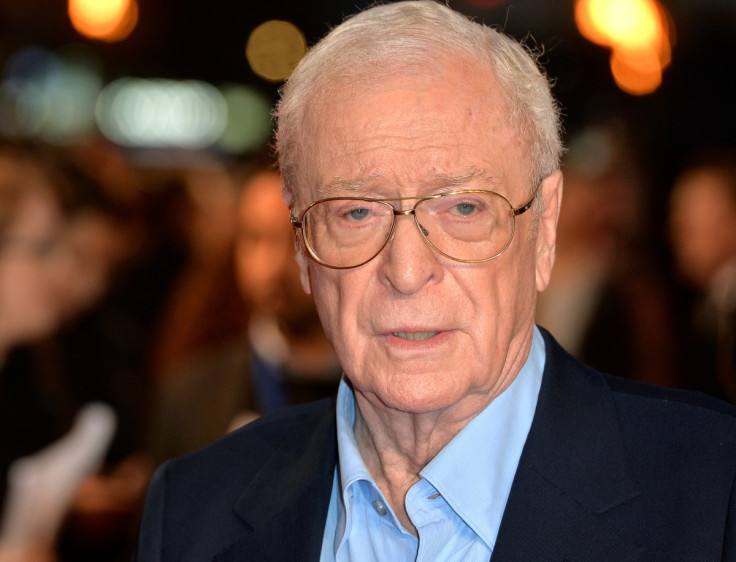 Eurosceptics are firing out cringe-worthy puns over social media sites after acting great Sir Michael Caine publicly backed a Brexit ahead of the forthcoming EU referendum.
The Oscar-winning film star, known for his roles in movies such as Christopher Nolan's Batman series, The Italian Job and Alfie, said the UK should break away from Brussels unless there were some "extremely significant changes".
Caine also told BBC Radio 4's Today programme that you "cannot be dictated to by thousands of faceless civil servants, who make these rules. We buy more from [EU states], then we sell to them".
The remarks, from a well-known celebrity, will give the Brexit campaign a boost as David Cameron continues his renegotiation with Brussels. Ukip leader Nigel Farage enthusiastically welcomed Caine's comments with a reference to The Italian Job. "Let's blow the bloody doors off!" the Eurosceptic firebrand said on Twitter.
Meanwhile, Tory MEP Dan Hannan posted a picture of a shotgun-wielding Cain with the caption: "My name is Michael Caine. And I've had enough of being told what to do by faceless Eurocrats."
The reactions follow Cameron's call to global business leaders at the World Economic Forum in Davos to support the UK's continuing membership of the EU. "If you want a more competitive Europe, where the single market is completed, where there are more trade deals and fewer regulations: join me in making that case," the prime minister argued.
The Conservative leader is in the Czech Republic as part of his renegotiation efforts. Cameron has so far avoided setting a date for the referendum, but he has promised to hold the historic ballot before the end of 2017.
The latest online opinion poll from Survation, of more than 1,000 people between 15 and 16 January, put "leave" four points ahead of "remain" (42% versus 38%, respectively). But, as IBTimes UK has reported previously, there has been a significant discrepancy between online and telephone surveys over the issue.
© Copyright IBTimes 2023. All rights reserved.