Scotland will lose out on more than £200m ($265.46m) every year in funding from the European Union, once the UK formally uncouples itself from the economic and political bloc, it has been calculated. Jobs, infrastructure, green energy, scientific research grants and support for farmers and fishermen are all at risk north of the border as uncertainty reigns following last month's EU referendum vote.
A study published by the Scotsman today has revealed that Scotland paid more to the EU than it received back in subsidies. But Scottish ministers do not believe that Westminster will allow these savings to be passed back to Scotland in any post-Brexit settlement.
The Scottish Parliament Information Centre has calculated that between 2007-2013, Scotland contributed £6.5bn to the EU, receiving £5bn back in grants. It had been due to receive £787m in direct funding from Europe between 2014-2020, to help boost employment, build bridges, roads and wind farms, and endow arts centres.
The previous six-year funding round of £686m is estimated to have created around 40,000 jobs and helped more than 100,000 find work.
The SNP's Holyrood transport minister Humza Yousaf told the paper: "There are massive implications for Scotland and there is no guarantee the funds will come back to Scotland. The Conservative leadership candidates are not people sympathetic to Scottish wishes."
Scotland is not the only relatively impoverished region of the UK to be worried about the clost of leaving the EU. Though as 63% of its population voted to Remain it is the only economically deprived area not to vote to leave, unlike Cornwall, Yorkshire and Wales.
Cornwall, for example, was due to receive a total of £2.5bn in funding from the EU between 2000-2020. It could now lose the final £400m tranche, which was to fund tourism, green energy and infrastructure projects. The previous £2.1bn of EU funds was used to improve the region's rail links, built community centres and brought £132m of super-fast broadband connections to the south-west. Despite this, the region voted 56.5% in favour of leaving.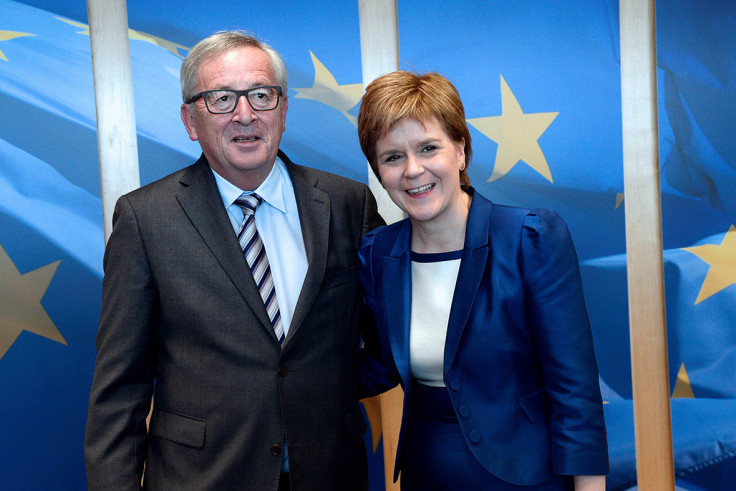 Wale also voted for leave. Its contains the West Wales and the Valleys region, what has been identified as the poorest region in north-western Europe. It had been due to receive £1.8bn in EU funding between 2014-2020.
And Yorkshire could also lose out on £600m worth of funding. Its council bosses, like those in Cornwall and elsewhere, are trying to win guarantees from the government that the ensuing funding gap will be plugged by the British Treasury.
Last week, Cornwall Council leader John Pollard said: "Now that we know the UK will be leaving the EU we will be taking urgent steps to ensure that the UK government protects Cornwall's position in any negotiations. We will be insisting that Cornwall receives investment equal to that provided by the EU programme which has averaged £60m per year over the last 10 years."