EU report: Seven Indian companies are making parts used in Isis bombs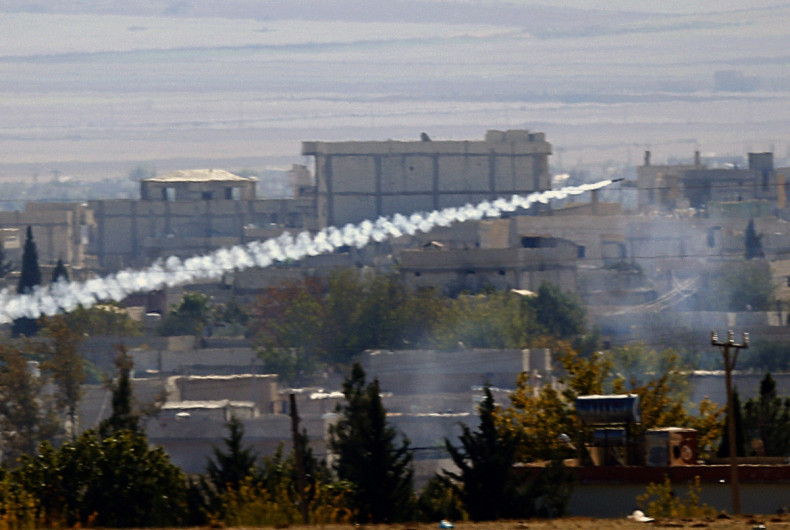 Seven Indian companies have featured on a list of commercial entities that are reportedly involved in the supply chain of bombs used by Islamic State (Isis/Daesh) terrorists. The research funded by the European Union named 51 commercial entities from 20 countries that are involved in the supply chain of components used by IS to create improvised explosive devices (IEDS).
Turkey, Brazil and the US also feature on the list of countries that have sold, produced or received more than 700 components that end of in Isis explosives. The research was conducted by the Conflict Armament Research (CAR) and mandated by the EU in order to investigate the supply chain of weapons into armed conflicts. Among the list of Indian companies were Solar Industries and the Gulf Oil Corporation.
The report, Tracing the supply of components used in Islamic State IEDs, stated: "IS forces have manufactured and deployed improvised explosive devices across the battlefield on a quasi-industrial scale. Responsible for a large number of civilian and military casualties, these improvised bombs endanger and significantly delay ground operations against IS positions, while threatening the safe return of displaced populations."
The 20-month investigation concluded that IS IEDs are made of components that are cheap and readily available, becoming the terrorist group's "signature weapon". It also ntoed that IED components are commercial goods that are not subject to government export licences, making their transfer across borders relatively easy.
Speaking about India's involvement in the supply chain, the report noted: "Seven Indian companies manufactured most of the detonators, detonating cord, and safety fuses documented by CAR's field investigation teams. Under Indian law, transfer of this material requires a licence."
The report confirmed that all components from India were legally exported to Lebanon and Turkey under government-issued licences. It indicates that licensing has not been sufficient enough to prevent IS from obtaining the components they need to create IEDs. The research noted that detonators and detonating cords, components that were exported from India, are also largely used for commercial activities such as mining and industry.
Furthermore, the report pointed out that civilian components such as mobile phones were also being investigated. Nokia Solutions and Networks India was listed as one of the countries whose products were being used by IS terrorists in the bomb supply chain. CAR stated that IS forces in Iraq used a Nokia mobile telephone in the manufacture of a "specific type of remote-controlled IED".
A spokesman from Chamundi Explosives told IBTimes UK: "We wish to mention that our product, namely Safety-Fuse, is an explosives accessory. Moreover, we have never exported our product to Lebanon or Turkey.
"To CAR – UK-based – we have also intimated that we never exported our product to Syria or Iraq. Lastly, take note that most of the time our product are procured from us and exported by merchant exporting companies who are mostly explosives manufacturers of India."
The seven Indian-based companies reportedly contributing to the supply chain of IS IEDs:
Gulf Oil Corporation: Detonating cord
Solar Industries: Detonating cord
Premier Explosives: Detonating cord
Rajasthan Explosives and Chemicals: Detonating cord
Chamundi Explosives: Safety fuse
Economic Explosives: Detonators
IDEAL Industrial Explosives: Detonators
UPDATE: 10.10am GMT on 29 February 2016
A spokesperson for IDEAL Industrial Explosives told IBTimes UK: "Neither our company nor our sister company i.e. Ideal Detonators Pvt Limited have exported any products to Lebanon and Turkey. The allegation published in the report is false and baseless."