'Isis' weapon shipment intercepted by Greek coastguard off Crete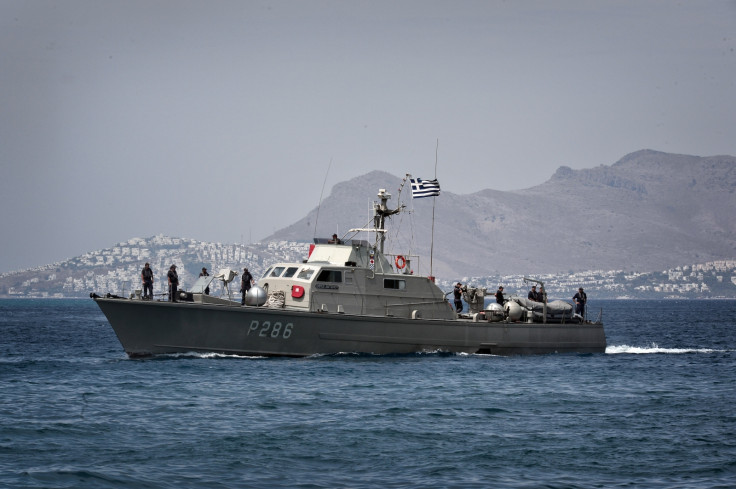 A weapons cargo possibly headed to Islamic State (Isis) militants in Libya has been seized by the Greek coastguard off Crete. Greek authorities said the shipment was intercepted in a coastguard special unit raid south-east of the Mediterranean island.
The coastguard said the crew was arrested and the vessel was being taken to the port of Iraklion, Crete's largest city for a further search and investigation. The foreign-flagged cargo ship was due to arrive there on 2 September.
Authorities would not immediately release further details about the nationality of the vessel, the crew and the type of weapons that were found on board. The coastguard told IBTimes UK more information about the operation will be released at a later stage.
Local media however reported the ship was sailing towards Libya when it was stopped, adding it is believed the weapons were intended for an IS local offshoot.
News website Fleshnews.gr identified the vessel as a Bolivian-flagged cargo ship operated by a mixed Syrian, Egyptian and Indian crew. The report said the ship had left from Turkey and was heading to the Libyan city of Misrata.
A cargo ship fitting the description and route could be seen stopping south-east of Crete, steering towards the coast before finally making a U-turn, on tracking website MarineTraffic. The Greek coastguard would not confirm the vessel was the same one it has intercepted.
Misrata is currently controlled by an Islamist coalition that took over the capital, Tripoli, last year, ousting the internationally recognised government and installing a rival administration. The city has recently suffered attacks from IS militants, based in nearby Sirte.
Libya has been embroiled in fighting since the overthrow of late dictator Muammar Gaddafi in 2011. All parties of the current three-way conflict, involving the two rival government and IS are subject to a UN arms embargo imposed on the country.
© Copyright IBTimes 2023. All rights reserved.