EU slams illegal Israeli settlements but insists it is not boycotting the state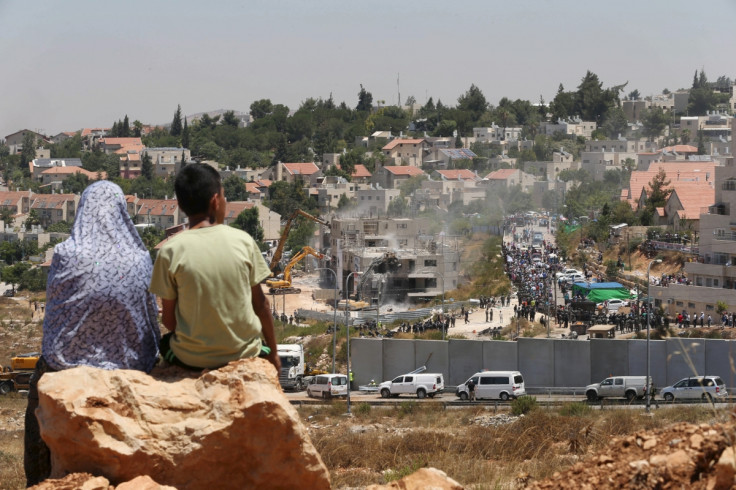 The EU has reiterated its commitment to a two-state solution for Palestinians and Israelis, and criticised Israel's settlement policies, which are illegal under international law. On 18 January, the EU unanimously adopted a resolution asserting that deals and agreements with Israel can only apply to its pre-1967 internationally recognised borders.
Despite fierce opposition from Israeli Prime Minister Benjamin Netanyahu, who aggressively lobbied Hungary, Cyprus, Bulgaria, Czech Republic and Greece to halt the resolution from being adopted, the EU foreign affairs council ultimately reached an agreement. France, Sweden and Ireland reportedly pushed the hardest for the resolution, while Greece is understood to have been the last country to give way to diplomatic pressure.
After cries of bias from Netanyahu, the EU "softened its resolution", but insisted that the bloc "must unequivocally and explicitly indicate their inapplicability [of EU agreements] to the territories occupied by Israel in 1967. This does not constitute a boycott of Israel, which the EU strongly opposes".
Repeating its position on a two-state solution, the EU said that it would continue to keep a close eye on the realities on the ground which undermine the goal. It said: "The EU will continue to closely monitor developments on the ground and their broader implications and will consider further action in order to protect the viability of the two-state solution, which is constantly eroded by new facts on the ground."
Israel's foreign ministry criticised the decision and said: "Out of approximately 200 border disputes around the world, the EU chooses to discriminate only Israel. This approach prevents the EU from being considered a fair player in the settlement of the conflict."
In November 2015, a row erupted between the EU and Israel after the bloc insisted on upholding existing legislation for the labelling of products from illegal settlements in the occupied Palestinian territories, and the latest measure is a follow-up step. Reacting to the labelling dispute, Netanyahu ordered the suspension of contracts with the EU.
The strongest passage of the EU's condemnation read: "Recalling that settlements are illegal under international law, constitute an obstacle to peace and threaten to make a two-state solution impossible, the EU reiterates its strong opposition to Israel's settlement policy and actions taken in this context, such as building the separation barrier beyond the 1967 line, demolitions and confiscation – including of EU-funded projects – evictions, forced transfers including of Bedouins, illegal outposts and restrictions of movement and access.
"It urges Israel to end all settlement activity and to dismantle the outposts erected since March 2001, in line with prior obligations. Settlement activity in East Jerusalem seriously jeopardises the possibility of Jerusalem serving as the future capital of both states."
© Copyright IBTimes 2023. All rights reserved.