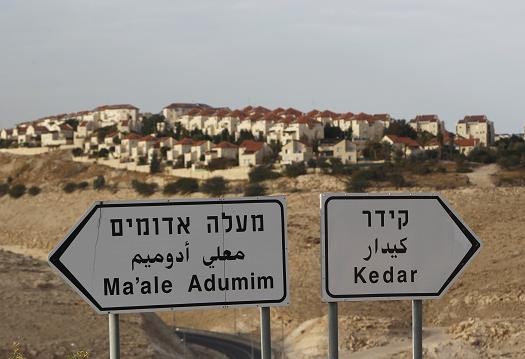 A proposal by Israeli Prime Minister Benjamin Netanyahu to jump-start the peace process has been rebuffed by the Palestinians and sparked anger in his right-wing coalition.
Haaretz daily reported on 26 May that Netanyahu had told visiting European Union foreign policy chief Federica Mogherini that he wanted to resume talks on the basis of reaching understandings on the borders of settlement blocs that Israel would annex under any peace agreement.
Israel views the blocs, where the vast majority of settlers live, as essential for its security, and has in the past suggested that there be land swaps with the Palestinians to compensate for the territorial losses.
However, Palestinian chief negotiator Saeb Erekat dismissed the proposal, saying it was an attempt to legitimise the settlements, something the Palestinians were not prepared to accept.
Israel's Public Security Minister Gilad Erdan told Israel Army Radio that there was nothing new in the proposal. "It has always been Netanyahu's stance, and therefore, nobody should be surprised," he said.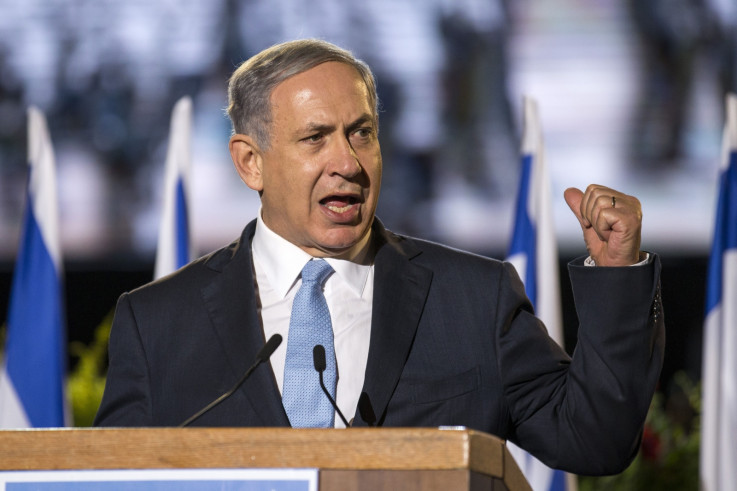 Benjamin Netanyahu has been rebuffed by the Palestinians and angered his coalition partners
Getty
In a separate interview with Israel Radio he said that "everyone in Likud [Netanyahu's party] knows that if there will ever be a partner for peace, it is clear that there will be territorial concessions". However, Erdan expressed doubt that Moghireni would succeed in bringing Palestinian President Mahmoud Abbas back to the negotiating table.
Agriculture Minister Uri Ariel, of the nationalist religious Habayit Hayehudi, however, slammed Netanyahu's proposal as "dangerous and precedential". It was, he added, in direct contradiction of the first clause of the government's guidelines which rules that the Jewish people have an unshakeable right to a sovereign state in the land of Israel. "I accept all members of the coalition, first and foremost the prime minister, to preserve these guidelines," he said.
An Israeli source briefed on Netanyahu's meeting with told Haaretz that the prime minister said it would be clear what parts of the West Bank Israel could continue building in.
The source said Netanyahu's main goal was to display readiness and even eagerness for a resumption of the talks, given the EU's deep distrust of him over the Palestinian issue and plans to label settlement produce in EU supermarkets. He is also concerned as by a French push for a UN Security Council resolution that would lay down principles for resolving the Israeli-Palestinian conflict.
Federica Mogherini has been encouarged by Netanyahu's statements but wants to see action
During the talks with Mogherini, Netanyahu is reported to have reiterated his support for "two states for two peoples" – the first time he had done so since appearing to reject the two-state solution in a bid to gain right wing votes during an election campaign.
The Israeli source quoted Mogherini as saying: "I'm interested in also seeing steps on the ground that will back up your declarations and show commitment to a solution of two states for two peoples."
Netanyahu responded by saying that "it's clear there are areas that will remain under Israeli control under any agreement, just as it's clear there are areas that will remain under Palestinian control under any agreement. Therefore, we can advance toward understandings on which areas we can continue building in, since in any case, they'll remain under Israeli control."