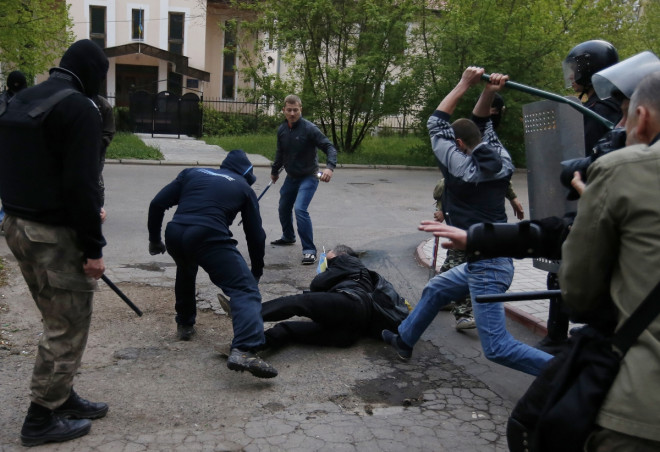 The European Union has slapped sanctions on 15 Russian politicians and military chiefs by imposing travel bans and asset freezes.
The list includes Dmitry Nikolayevich Kozak, who has served as Russia's deputy prime minister since 2008, the deputy chairman of the State Duma, Ludmila Ivanovna Shvetsova, and the chief of staff of Russia's armed forces Valery Vasilevich Gerasimov.
Separatist leaders such as Andrei Purgin, the leader of the Donetsk Republic, a pro-Russian separatist organisation, and Denys Pushylin, another seperatist, also made the list.
The announcement comes after Britain's Serious Fraud Office (SFO) confirmed that it has opened a criminal investigation into possible money laundering arising from suspicions of corruption in Ukraine.
The SFO said it has obtained a restraint order freezing approximately $23m (£28m, €39m) of assets in the UK in connection with the case.
"For reasons of confidentiality we cannot say more at this time," it added.
In addition and separate to the $23m in assets that have been placed under restraint by the SFO, an EU-wide asset freeze against 22 individuals suspected of misappropriating Ukrainian state assets has been approved and has come into force across the European Union (EU).