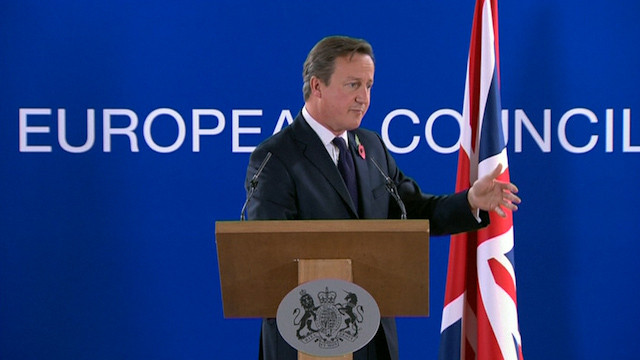 German Ambassador Dr Peter Ammon has hit back at claims from Britain that it was being "punished" for its economic success after the European Union declared that the country would have to pay £1.7bn to the bloc due to revised statistics.
Speak to the Evening Standard, Ammon said the claim was "absurd" amid Prime Minister David Cameron saying he would not pay the amount to the EU after its statistics agency said the UK owed more in payments because of better than expected economic growth.
"It simply is not the case. This would be just absurd to think that someone wants to punish Britain for its success," he said.
Britain's strong economic recovery over recent years has led to the European Union demanding billions more pounds, in what politicians are branding "daylight robbery".
According to the EU's statistics agency Eurostat, the additional payment stems from its assessment of all members' economic performances over the last 20 years, and is readjusted with what it thinks countries should be contributing in line with stronger growth.
The UK already pays an annual net contribution of £8.6bn (€10.9bn, $13.8bn) to the EU and this payment would add a fifth to this amount.
The new demand for payment from the UK is likely to fan the flames for anti-EU support as France and Germany are due for a rebate while Britain will have to cough up more cash.
The payment is due on 1 December.
"The European Commission is penalising Britain for taking tough decisions, putting in place a long-term economic plan and for having the most successful economy in the EU, while actually rewarding France for being an economic basket case," said the leader of the Conservative MEPs, Syed Kamall.
"David Cameron is absolutely right to stand up to this attempted daylight robbery by the EU."