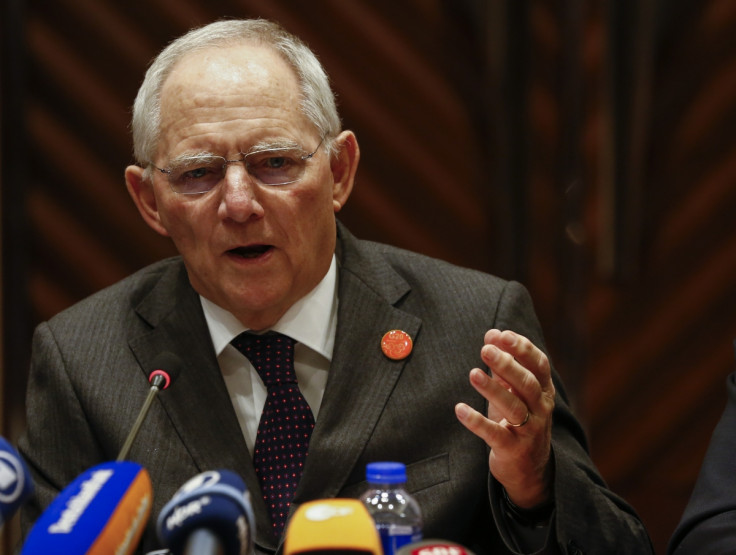 The European Union is working to limit the negative impacts Brexit could have on Britain, but the UK has to make some commitments, the German finance minister Wolfgang Schaeuble said on Friday (24 March).
Earlier this week, Downing Street confirmed Britain will trigger Article 50 of the EU constitution, which will effectively rubber-stamp its intention to leave the bloc, on 29 March. The UK has also signalled its intention to leave the single market, but Schaeuble said the EU was trying to find a solution that could allow Britain to retain access to the single market.
"We need to find a fair path – if Britain still wants to have good access to the single market, it has to take on the corresponding commitments and if it doesn't want that, then there will be a separation – that's a shame for Britain," he told Deutschlandfunk radio station.
"We're trying to keep the disadvantages as small as possible but it's clear that the rest of Europe must not be contaminated by it."
On Thursday, the German finance minister warned the European Union needed to accept "multi-speed governance" as a form of compromise, indicating the bloc would have to change its approach to integration. "The federal idea has not gone away but at the moment it has no chance of being realised ," he told the Financial Times. "So we have to improve [instead] . . . our intergovernmental methods. Second-best is always better than nothing."
He also dismissed the idea of Germany pouring more funds into EU budgets in response to growing demand for the Eurozone's largest economy to shoulder a bigger fiscal burden. "We must talk about things in the right order," he added. "First, more needs to be achieved with the existing EU budget."
Meanwhile, European Commission president Jean-Claude Juncker said Britain's bill to leave the European Union will be around £50bn.
The EU's most senior civil servant told the BBC the bill reflected "former commitments by the British government and by the British parliament".