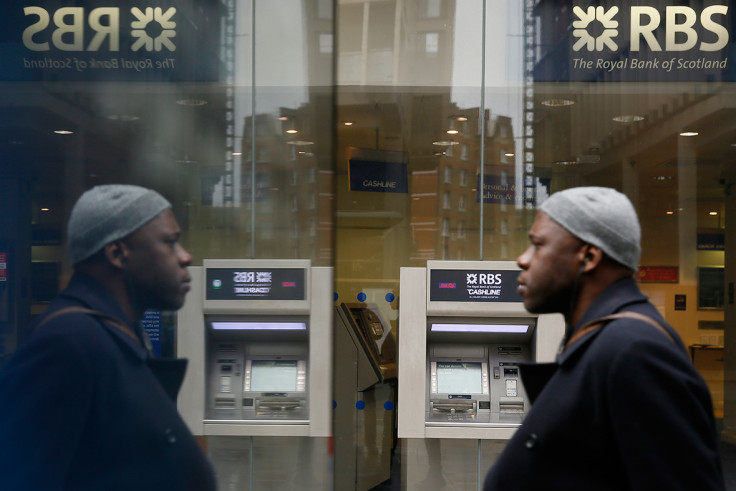 Over 150 branches of Royal Bank of Scotland (RBS) and NatWest Bank across Britain are set to be shut, putting approximately 770 jobs in jeopardy, RBS said on Thursday (23 March) as it continues to cut costs.
According to the FTSE 100-listed lender, 30 of the branches set to be closed are RBS branded, while 128 branches are operated by NatWest. RBS said the move could lead to a net reduction of approximately 360 jobs, once the newly-created roles are factored in.
The lender, which is still 73%-owned by the taxpayers following its £45bn bailout in 2008, said the decision was motivated by a noticeable change in habits among customers.
"We have seen a dramatic shift in the way our customers are choosing to bank," a statement said.
"Simple transactions undertaken in branch at NatWest and Royal Bank of Scotland have fallen by 43% since 2010, while online and mobile transactions have increased by more than 400%."
The bank added it deemed necessary to adapt the way it serves its customers, to remain ahead of the curve.
"We interact with our customers over 20 times more through digital channels than physical ones," the statement continued.
"We have 4.2 million personal mobile users, up by over two million since 2014. As customers change the way they bank with us, we must change the way we serve them.
"As customers change the way they bank with us, we must change the way we serve them."
RBS added the two new positions being created are community banker and NatWest or RBS TechXpert. The bank expects approximately 50 of the former will be in place by the end of the year and will serve the local area, placing a particular focus on rural communities while providing support and assistance to customers
Meanwhile, TechXperts will support customers with training and support with digital skills across both RBS and NatWest branches.
The branch closures will leave 151 RBS and 856 NatWest branches left in Britain and come after the lender posted a loss for the ninth consecutive year. Last month, RBS saw losses more than treble to £7bn as the lender was hit yet again by legacy issues.
Mis-selling and conduct costs amounted to £5.9bn in 2016, up from £3.6bn a year earlier.
RBS also took a £2.1bn hit for the cost of restructuring, including £750m set aside for a plan to enable it to avoid having to sell off hundreds of branches under the Williams & Glyn brand.