Chris Mahlangu has been found guilty of the murder of South African white supremacist leader Eugene Terreblanche, while 18-year-old Patrick Ndlovu found guilty of breaking in with intent to steal.
The two black farmworkers were accused of beating the 69-year-old leader of the Afrikaner Weerstandsbeweging (AWB) (Afrikaner Resistance Movement) at his remote farm in April 2010.
Police say the attack was motivated by a wage dispute. The judge ruled that Terreblanche may have been killed for this reason rather than any of his political beliefs.
Mahlangu's co-accused Ndlovu, who was 16 at the time of the incident and originally could not be named, has been cleared of murder but found guilty of housebreaking.
Mahlangu and Ndlovu had pleaded not guilty to murder, housebreaking and robbery with aggravating circumstances.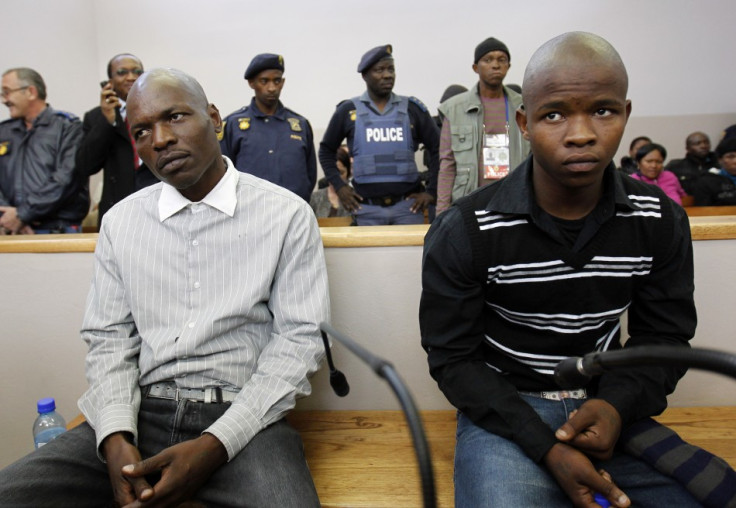 Most of the evidence against Ndlovu was deemed unusable because police had failed to comply with South Africa's child protection law while handling the case.
The trial has fanned already existent racial tensions in the country, with members of the AWB gathering outside the court sporting their red, white and black swastika-style flags in the northwestern town of Ventersdorp.
Terreblanche had been jailed in 1997 and sentenced to six years for the attempted murder of a black security guard and assaulting a black gas station worker.