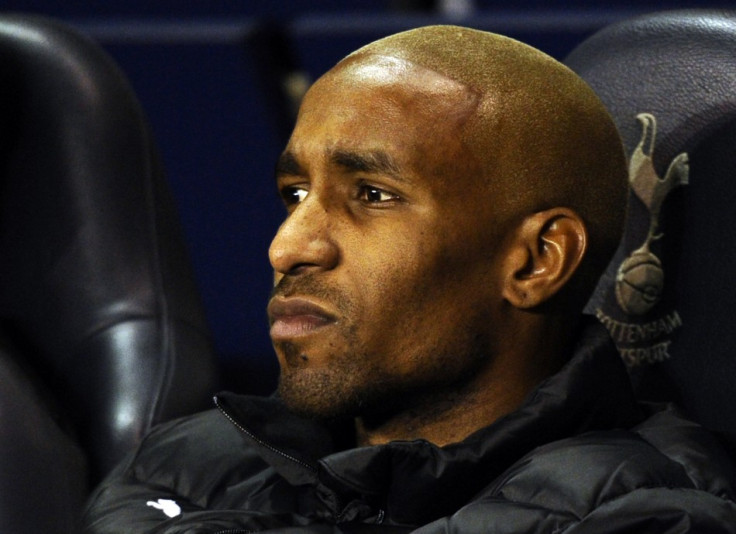 Jermain Defoe has offered his thanks for the messages of support he received from players and fans across the world following the death of his father. Defoe left the England camp on Thursday morning after receiving news his father Jimmy Defoe, 49, had passed away on Wednesday night after a lengthy illness.
Footballers and fans took to social networking Web sites to send condolences to the Tottenham striker, who left England's Euro 2012 camp to be with the rest of his family. The 29 year old took to Twitter himself, to pay tribute to fans, family, friends, team mates and hospital staff in the wake of his loss.
"I want to thank the fans, my family and friends, the England boys, the Football Association and the manager for their support. I can't tell you how much it means to me, I love you all, may God bless you. A special thank you to Royal Marsden's doctors and nurses who looked after my dad. They are very special people," he tweeted.
The FA has confirmed Defoe will return to the England camp in Poland and a replacement will not be called up. The Spurs striker is expected to rejoin Roy Hodgson's side but is likely to miss the match against France on Monday.
"Jermain will re-join the England Euro squad in due course. There will be no replacement player called in. We would ask all media to respect Jermain and his family's privacy at this difficult time," reads the FA's statement. Tottenham have also released a statement expressing their condolences.
Meanwhile, England face France in the first group game for both heavyweights and it is likely that Manchester United's Danny Welbeck and Liverpool's Andy Carroll will be the only strikers available for Hodgson.
Defoe's absence is the latest blow to England's preparations, which have been hit with injuries to Frank Lampard, Gareth Barry, Gary Cahill and John Ruddy, as well as the continued debate surrounding the Hodgson's decision to ignore Rio Ferdinand.