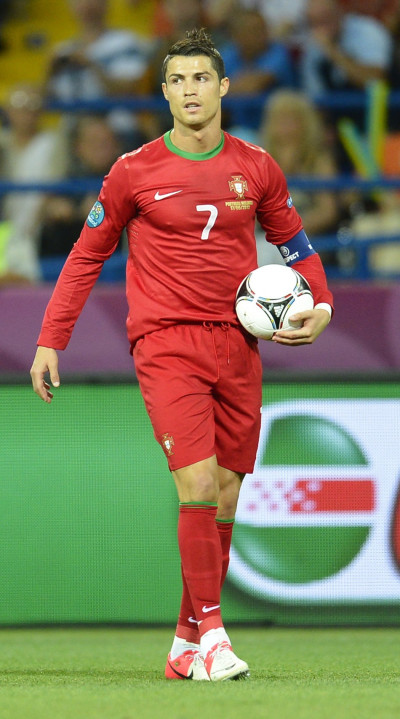 Portugal's Cristiano Ronaldo has been named by Forbes as the highest earning footballer playing at Euro 2012, earning more than £27m over the past 12 months.
The Real Madrid star earned £12.7m last year thanks to salary and bonuses alone - more than any other footballer - and an extra £14m thanks to various lucrative endorsement deals.
Ronaldo was the ninth highest-earning athlete last year, according to Forbes' annual top 100 list, with boxer Floyd Mayweather coming top with a total of £54.2m.
US athletes dominated the list and there were just 10 footballers which made the top 100, five of which are competing in Euro 2012.
England striker Wayne Rooney was the second highest Euro 2012 competitor on the list, with the Manchester United star coming in at number 37 with total earnings of £15.5m
Spain's Fernando Torres was the next Euro 2012 player to appear in the top 100, with his earnings of £12.5m putting him in 68th position.
As a large proportion of footballers total earnings come from endorsement deals, a successful tournament in Ukraine and Poland could see some players earn million more next year.
The highest earning footballer of the year was David Beckham (8th), who earned £23m out of a total £29m on endorsements alone.
Barcelona's Lionel Messi's narrowly missed out on a top 10 place, coming in at number 11 with total earnings of £18.5.