The Eiffel Tower in Paris was closed to public on Monday (11 July) as fans clashed with riot police at the iconic monument after the Euro 2016 final match between Portugal and France. Over 40 people were arrested for causing unrest around the tower.
A spokesperson for the Eiffel Tower management confirmed the day-long closure and told AFP that the tower could "not be opened in the proper security conditions" after youths on Sunday set a car, rubbish bins and a scooter on fire. The police had to use water cannons and tear gas to disperse the crowd.
On Sunday night, fans had gathered around the base of the tower during the France v Portugal finalmatch. Some supporters were denied entry into a nearby fanzone as it was already packed to its 90,000 capacity, which reportedly led to clashes with riot police. Young fans started destroying public property and hurled bottles and other objects at the police.
The ground was soon littered with shattered glass, broken fences and burnt piles of rubbish, the French news agency reported.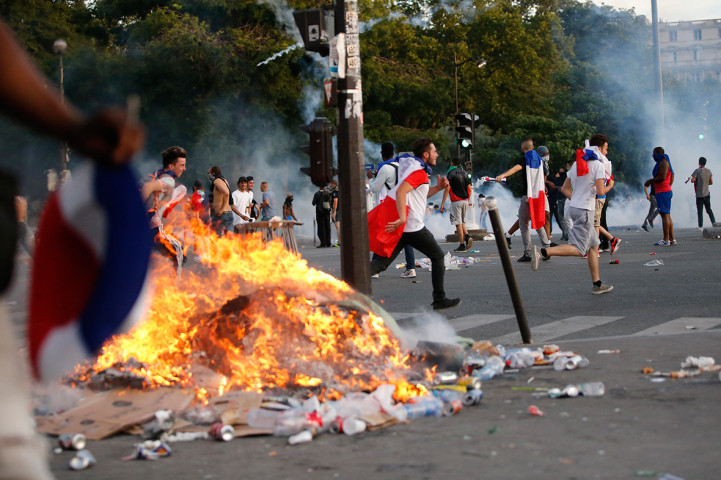 The football tournament hosted in France witnessed multiple clashes since the very first day. In one of the recent ones at the Champs Elysee Avenue in Paris last week, riot police had to use tear gas to control a clash that broke out between fans after France qualified for the finals.
On 11 July, fights erupted between England and Russian supporters in Marseille which left 35 people injured. French prosecutors blamed the attack on well prepared Russian fans who conducted targeted attacks on England supporters.