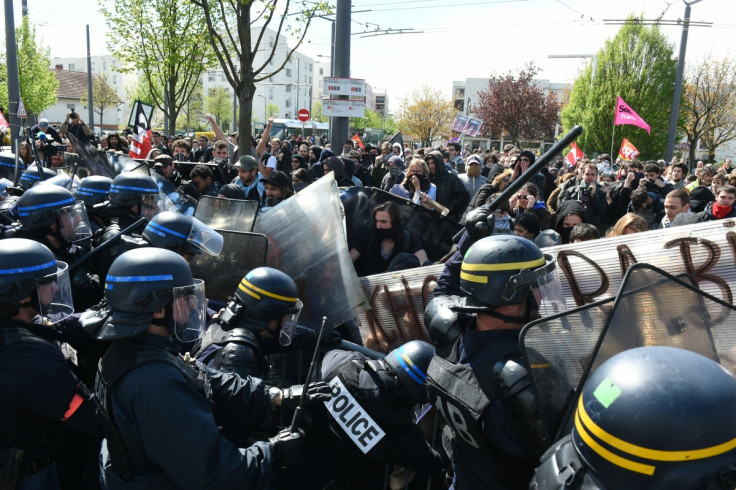 French police are to demonstrate over mounting "anti-cop hatred", after recent violent clashes with demonstrators against labour reforms left hundreds of officers injured and resulted in accusations of police brutality.
The Alliance police union backed by several other groups representing police has called for officers to demonstrate on 18 May against "the irresponsible and relentless drive to make out that police officers are savage brutes who blindly beat youths", RFI reported.
It comes amid increasing tensions between police and demonstrators, following clashes between the two at protests across France .
According to official figures, 300 police and gendarmes have been injured in the clashes, with police blaming the violence on a fringe of extreme anarchist and anti-capitalist groups, such as the Black Block, who are only interested in "attacking the police and smashing up banks," Alliance spokesman Philippe Lavenu told The Local.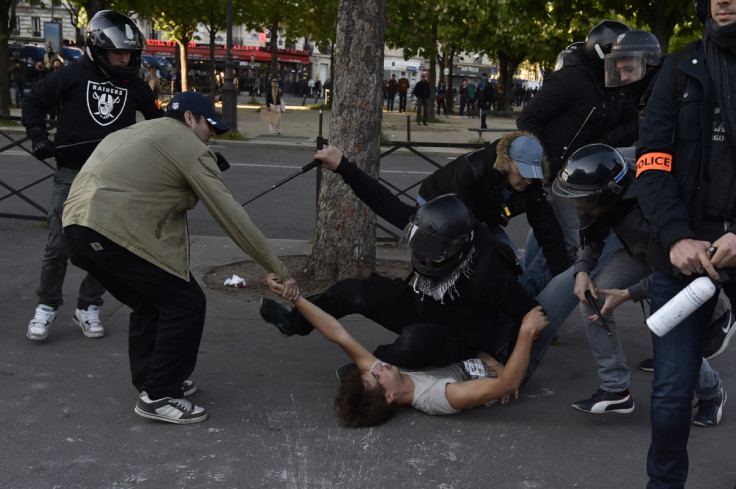 He said that police forces were under enormous strain following the recent terror attacks in Paris, and officers had gone from "being embraced by the crowds after the Charlie Hebdo killings to being attacked repeatedly in the streets".
However, demonstrators claim that policing of the rallies has been heavy handed, with videos and photographs circulated of alleged police violence. One officer faces criminal charges after he was filmed apparently punching a restrained high-school pupil at a students' demonstration in March. In Rennes, a student lost an eye after allegedly being injured by a police stun grenade.
In a separate incident, an investigation has been launched after officers were filmed apparently harassing and humiliating a man with no legs and one arm in a Paris subway.
The CGT union warned against police violence in a recent flier, which pictured blood underneath police boots with the message 'Stop the Repression'. Police unions strongly criticised the campaign.
Fabien Jobard, a specialist on policing matters from France's National Centre of Scientific Research, said that policing violent demonstrations was all part of an officers duties. "This is the job of the police. They are paid for that with taxpayers' money," he told The Local.