The European Union is split by post-Brexit disunity EU Commission head Jean-Claude Juncker will warn
In his annual state of the union address, Juncker will say the EU needs to come together.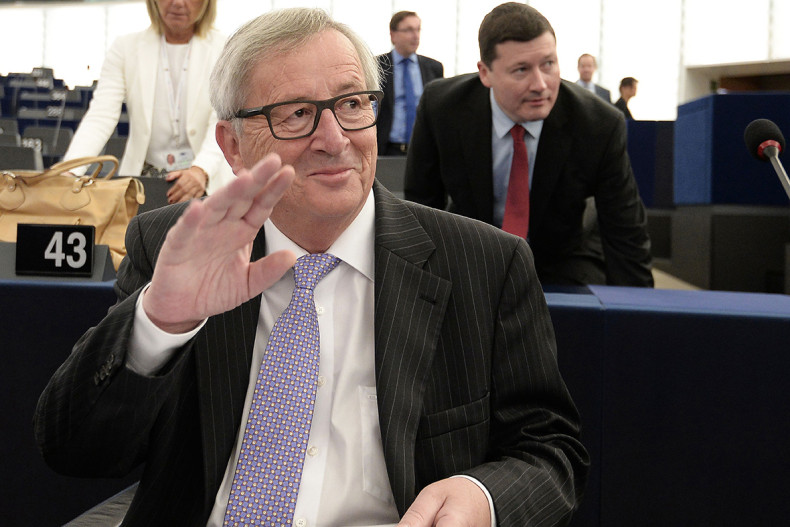 The European Union faces an existential crisis and cooperation between governments within it is at an historic low, the president of the European Commission Jean-Claude Juncker will say in his annual state of the union address.
Ahead of a summit among EU leaders in Bratislava in which Britain will not be present, Juncker will tell European parliamentarians on Wednesday (14 September) about economic and security plans for the EU.
These include implementing a law to create an EU border and coastguard to deal with the migrant crisis, and plans to boost the EU's infrastructure fund by increasing its value to €500bn (£425bn).
It is understood that the speech, which has not been released ahead of time will see Juncker defend EU trade policy and the controversial transatlantic trade deal (TTIP) as well as the EU-Canada trade deal.
The summit starting on Friday (16 September) will not include Brexit discussions but Juncker will refer to the murder of a Polish factory worker in Harlow, Essex and he will speak out against violence and discrimination.
His comments come after Luxembourg's Foreign Minister Jean Asselborn called for Hungary to be suspended or from the EU due to Budapest's treatment of refugees, as well as question marks over the independence of its judiciary and the freedom of its press.
"Hungary is not far away from issuing orders to open fire on refugees," he told German newspaper Die Welt, although Hungary dismissed this, saying Asselborn "could not be taken seriously".
Meanwhile, in a letter to the 27 EU governments, European council president, Donald Tusk, said the Brexit vote would be felt across the continent.
He wrote: "It is true that the leave campaign was full of false arguments and unacceptable generalisations", but the Brexit vote was also "a desperate attempt to answer the questions that millions of Europeans ask themselves daily".