Poland's foreign minister has told UK authorities that he is "counting" on them to keep Poles safe from xenophobia in the wake of the killing of a Polish national in Harlow.
Witold Waszczykowski held talks with his British counterpart, Boris Johnson, in Warsaw on Saturday (3 September) as the Conservative made his way back from attending the EU foreign ministers' meeting in Bratislava.
The meeting came the day after the Polish community led a silent march in Harlow, Essex, in memory of a factory worker Arkadiusz Jozwik, who was killed in what Essex Police have called a possible hate crime.
The 40-year-old died from head injuries after he was attacked outside a takeaway in the town on 27 August.
Reports suggest up to 20 youths may have been involved in the killing. Six teenage boys arrested on suspicion of murder now released on bail.
Waszczykowski said after meeting Johnson: "We're counting on the British government and authorities responsible for the safety of British and European citizens, including Poles, to prevent the kind of xenophobic acts we've seen recently."
Since the UK decided to leave the EU on 23 June there has been a sharp increase in the number of hate crimes reported. On 22 August new figures revealed a surge in suspected race hate crimes on UK railways since the referendum.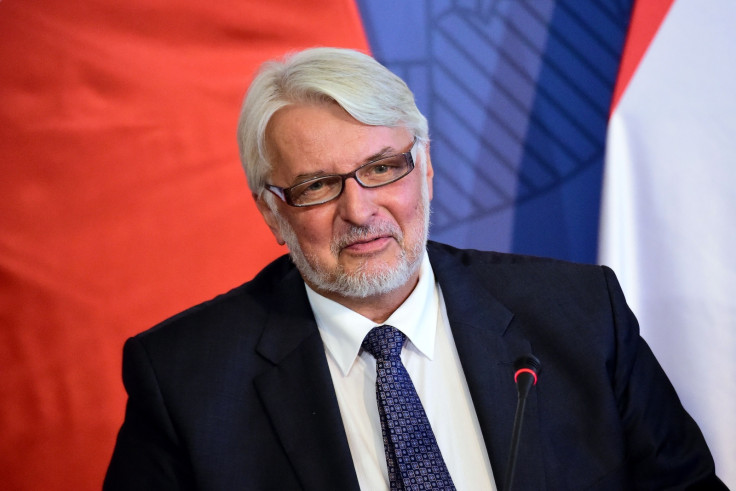 Johnson, who was a leading figure in the Leave camp, said: "London is the most welcoming, multicultural, happening city on Earth – no disrespect to Warsaw – and there is no room for xenophobia. The Polish contribution to our society and our culture, and above all to our economy, is absolutely immense."
Waszczykowski added that "the huge number of Poles living in Britain constitutes an important area of our cooperation".
Hundreds of Polish nationals attended the protest march in Harlow on Saturday (3 September) hoping to raise awareness about the spate of attacks against Eastern European migrants, in the wake of the UK voting to leave the EU on 23 June.