Eurosceptic Labour MPs and top donor John Mills launch 'Labour for Britain' group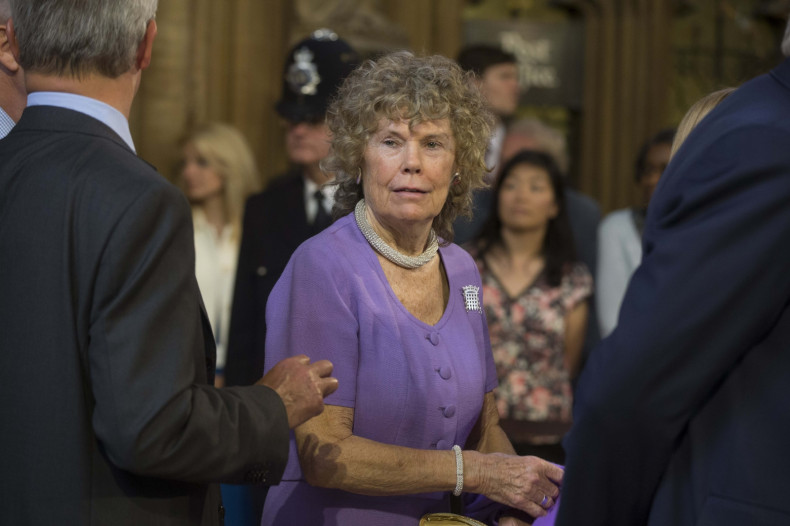 A group of Eurosceptic Labour MPs have teamed up with one of the party's biggest private donors to launch a campaign to push for a "full dialogue" ahead of the promised EU referendum.
The "Labour for Britain" group has the support of John Mills, the founder of household goods firm JML, who gave Labour £1.6m ($2.5m) worth of shares last year.
The organisation, set up by Kate Hoey, Graham Stringer and Kelvin Hopkins, warned that Labour could "weaken the UK's negotiating position" by supporting the "In" campaign no matter what.
The MPs said in a joint statement: "We believe that the debate about our country's future in the EU has been dormant within the Labour Party for too long. We need to have a full dialogue within our membership and with our natural supporters."
Mills, who is also a co-chairman of Business for Britain, claimed that "many Labour voters feel that too much power lies in Brussels rather than with the UK Parliament".
"Labour supporters and voters need to have their voice heard in the renegotiation process, and the party shouldn't be scared to contemplate leaving the EU if it ends up being a sham," he argued.
The move comes after Andy Burnham, the frontrunner in the Labour leadership contest, called on the party to set up a separate pro-EU campaign from the Conservatives.
The Leigh MP warned that Labour were tainted by association when it campaigned alongside the Tories in the Better Together group ahead of the Scottish independence referendum last year.
The former health secretary argued that this factor helped the SNP sweep to victory north of the border at the general election.
Meanwhile, the Tories have seen the formation of their own pressure group on the EU issue, Conservatives for Britain.
The campaign, founded by Eurosceptics Steve Baker MP and David Campbell Bannerman MEP, stressed that it is supportive of David Cameron as the prime minister seeks to gain concessions from Brussels ahead of the EU referendum.
Baker has claimed that 110 MPs support the group and Bannerman told IBTimes UK that 14 of the Conservatives' 19-strong delegation in the European Parliament have shown an interest in joining the campaign.
Cameron was boosted on 16 June when the government saw off a backbench rebellion over his EU referendum bill.
The Tory rebels supported an amendment to the draft legislation by Sir William Cash, which would have enforced a period of purdah in the run-up to the historic vote.
But the proposed change, which would have prevented the government from using civil service resources to promote their "In" position, was voted down by 288 MPs against the amendment and just 97 for it.