It's Eurovision Song Contest time again. Time for contestants from 41 European countries (and Australia) to try to win the hearts of the rest of the continent. Time for neighbouring countries to vote for each other. And time for house parties with lots of alcohol and lots of gawping at what the contestants are wearing.
Over the past few years, Eurovision has seen singing grannies, a bearded lady, a rock band dressed as monsters, and a singer being carried onto the stage by a giant. In this gallery, IBTimes UK looks back at the weirdest, the campest and the most memorable Eurovision acts.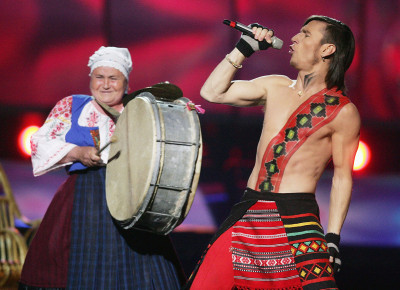 The first semi-final of the 2016 Eurovision Song Contest is on 10 May, followed by a second on 12 May. Both semi-finals will be broadcast in the UK on BBC4. The final is on 14 May and it will be live on BBC One from 8pm.