Eurozone ministers meet to discuss Greece's austerity plan in Brussels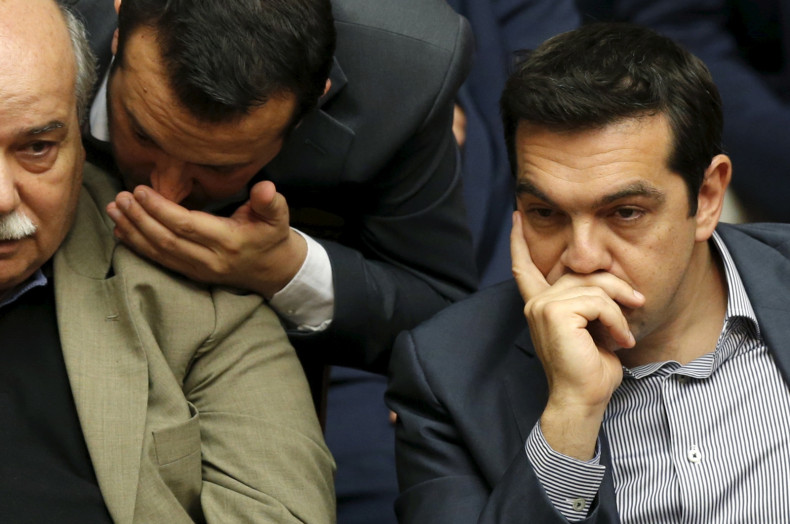 Eurozone finance ministers will meet in Brussels on Saturday to decide if Greece's austerity plans are enough to secure another bailout and prevent a eurozone exit.
On Friday 10 July, Greek MPs approved a new austerity plan to secure a new bailout from the EU.
The proposals included tax increases, pension overhaul and privatisation of some state assets, the Telegraph reported.
Finance ministers from the 19 members of the single currency will discuss whether the latest Greek proposals are sufficient to begin negotiations on a vital third bailout for the country.
If the ministers decide that the proposals do not go far enough, it could be the beginning of the end for Greece as a member of the Eurozone.
Greek prime minister Alexis Tsipras has proposed €13bn (£9.3bn) of cuts to the country's budget, in return for a €53bn (£38bn) bailout package over three years.
The plan effectively amounts to a marked climb down by Tsipras after last week's No vote in the hastily called referendum rejected a similar deal.
But after a tense debate on Friday night, the Greek prime minister managed to get the backing of 251 MPs out of 300, giving finance minister Euclid Tsakalotos, the authority to table the new proposals to the European finance ministers.
An unnamed EU official told Reuters the new proposals had been greeted positively by EU officials.
The official said: "The three institutions have made a first joint assessment of the Greek reform proposals submitted Thursday night. Under certain conditions, they jointly see the proposals as a basis for negotiating an ESM [bailout fund] programme. This assessment was sent to the Eurogroup president last night."
European leaders are still set to meet on Sunday to discuss the impact of Greece leaving the eurozone and how to contain the fallout, according to the Telegraph.
Were the leaders to decide that Greece should leave the eurozone, the European Central Bank would be unlikely to offer any more assistance to Greek banks – which are still shut – and the country would be plunged into further turmoil.
If the finance ministers agree that Greece's proposal meets the requirements to begin negotiations, then the meeting of European leaders could be cancelled, the Telegraph reported.
Meanwhile, Greece's former finance minister Yanis Varoufakis has written a scathing attack on the eurozone's policy towards Greece in the Guardian.
He accuses German finance minister Wolfgang Schäuble of wanting to force Greece out of the eurozone.
He wrote: "Schäuble is convinced that as things stand, he needs a Grexit to clear the air, one way or another.
"Based on months of negotiation, my conviction is that the German finance minister wants Greece to be pushed out of the single currency to put the fear of God into the French and have them accept his model of a disciplinarian Eurozone," he added.