Greek debt crisis: Paddy Power closes bets on Grexit while William Hill's odds lengthen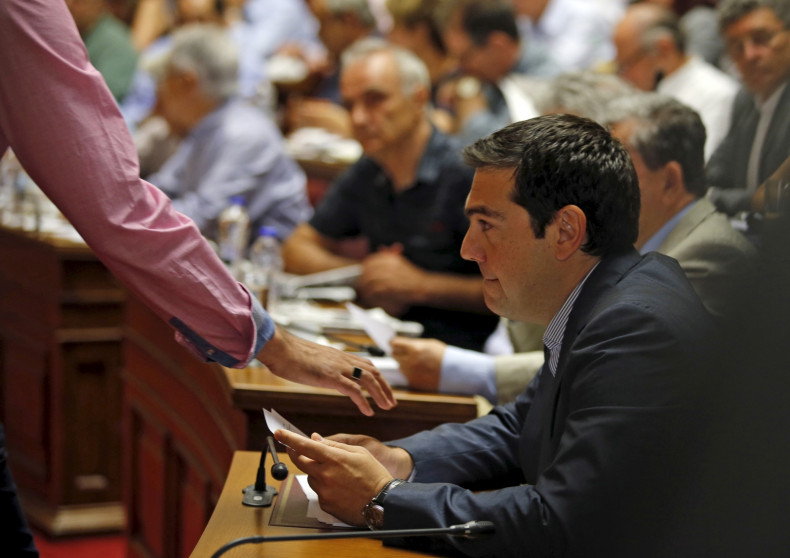 Irish bookmaker Paddy Power closed bets on whether Greece will stay in or leave the eurozone on Friday 10 July leaving only three bookies taking Grexit bets. If the odds are anything to go by, it looks like Greece will remain in the eurozone.
William Hill, Betfair, and Betfair Exchange are the only remaining betting houses with books open on the question.
The odds stand at one to five that Greece will stay in the eurozone and a lengthening 10 to three that it will leave at William Hill. Betfair places the odds at a shortening two to nine that it will stay in and three that it will leave. Each is based on £20 bets.
"If you're still taking bets on both sides, you should stay open," said Graham Sharpe, a bookmaker for William Hill. "It's been an on-off market on this question for some while. If the level of activity on one or the other side is not overwhelming, you might wait for it to change."
Paddy Power did not return a request for comment on why its book was closed. William Hill offered a suggestion.
If things change and there is a coordinated rush, or someone places a very large bet on one side or the other, Sharpe said, William Hill would likely close its bets because "someone has information that we don't". As it stands, that time has not come for him.
Things could change in a flash later today if Greek MPs vote against the package that Tsipras is pushing. Right now the deal has gathered only six to eight No votes in the parliament. Tsipras can afford 12 votes against his proposals before they fail to pass parliament.
The Greek parliament met on Friday to discuss a raft of structural changes and proposals prime minister Alexis Tsipras submitted to the country's creditors on Thursday in an attempt to unlock a €53.5bn (£38bn, $60bn) bailout for the country. The deal would amount to €13bn in austerity measures affecting the country's pensions, taxes, the military, financial services, and more.
"We seem to be at a point where we have meetings about meetings about meetings," said Sharpe. "This is new territory for everyone. We've had referendum whose results seem to have been largely ignored."
If the package passes the Greek parliament later today eurozone finance ministers will pour over the deal on Saturday and it may be subject to a vote by EU leaders. Otherwise it may face the leader's judgment Sunday.
During that process the bookmaker intends to be open for business.
"If you have a market closed, you can't take bets. It's rich material for someone to write a book," Sharpe said. "This is an issue that could go on for weeks or years."