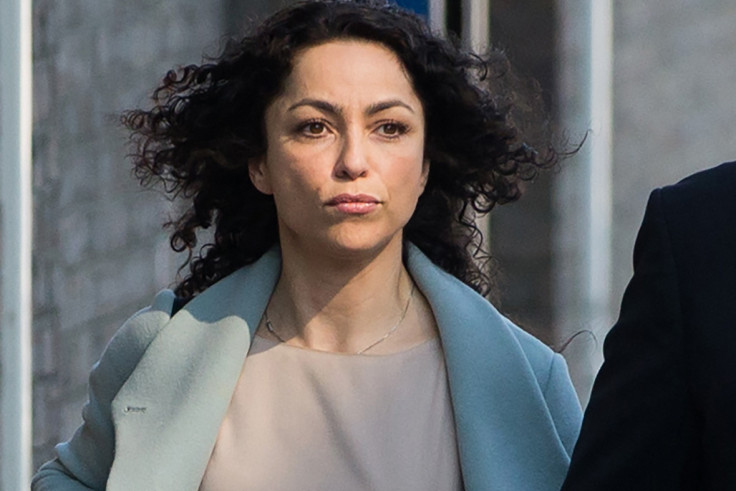 Former Chelsea doctor Eva Carneiro has reached a confidential settlement with the club on the second day of her employment tribunal, just minutes before she was due to give testimony that was expected to be highly damaging.
Carneiro had claimed constructive dismissal against her former club and had brought a separate claim against ex-manager Jose Mourinho.
Mourinho, who is now manager of Manchester United, made an unexpected appearance during proceedings at London South Employment Tribunal in Croydon on Tuesday (7 June).
He was only expected to give evidence at a later date, but within hours both parties revealed the case had been settled.
Addressing the tribunal, Daniel Stilitz QC, for Chelsea and Mourinho, said: "We are pleased to be able to tell the tribunal that the parties agreed a settlement on confidential terms."
Carneiro said the case had been "an extremely difficult and distressing time", while Chelsea FC said it "regretted the circumstances" that led to the former doctor's departure.
Mourinho thanked Carneiro for the support she provided as First Team doctor, but did not offer an apology.
Carneiro said in a statement: "I am relieved that today we have been able to conclude this tribunal case. It has been an extremely difficult and distressing time for me and my family and I now look forward to moving forward with my life.
"My priority has always been the health and safety of the players and fulfilling my duty of care as a doctor. In running onto the pitch to treat a player, who requested medical attention, I was following the rules of the game and fulfilling my medical responsibilities. I would like to thank everyone who has supported me including my husband, family and friends and members of the football community."
The tribunal arose following Carneiro's departure from Chelsea in September. She had become embroiled in a furious row with Mourinho when she ran onto the pitch to treat Eden Hazard during the Premier League season's opening game with Swansea.
She was castigated by Mourinho, who said after the match that Carneiro and other team physio Jon Fearn should not have rushed onto the pitch.
Mourinho, who was sacked by Chelsea in December, later admitted to shouting "filho de puta" ("son of a bitch") in her direction, a phrase the so-called Special One said he used frequently and is the Portuguese equivalent of "f*** off".
While the settlement reached on Tuesday is confidential, it was revealed that Carneiro had already turned down a £1.2m payment to settle her claims with Mourinho and Chelsea.
A statement from Chelsea FC said: "The club regrets the circumstances which led to Dr Carneiro leaving the club and apologises unreservedly to her and her family for the distress caused. We wish to place on record that in running onto the pitch Dr Carneiro was following both the rules of the game and fulfilling her responsibility to the players as a doctor, putting their safety first.
"Dr Carneiro has always put the interests of the club's players first. Dr Carneiro is a highly competent and professional sports doctor. She was a valued member of the club's medical team and we wish her every success in her future career.
"Jose Mourinho also thanks Dr Carneiro for the excellent and dedicated support she provided as First Team Doctor and he wishes her a successful career."