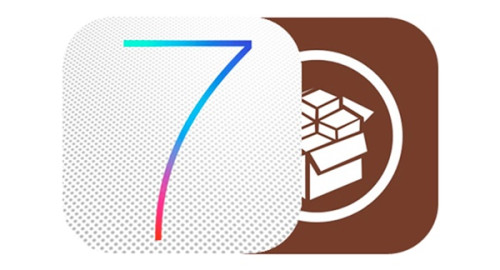 Saurik and his team of hackers have just released the highly-anticipated Cydia 1.1.9 update with major redesign and compatibility improvements for iOS 7. The new Cydia update is reportedly more visual than functional with a revamped interface and flatter icons like in iOS 7.
As Redmond Pie reports, the new revamped interface in Cydia 1.1.9 update reveals a cool transparent look and feel to the status bar, while the font is greatly improved to give a neater and cleaner look to text content than the older version.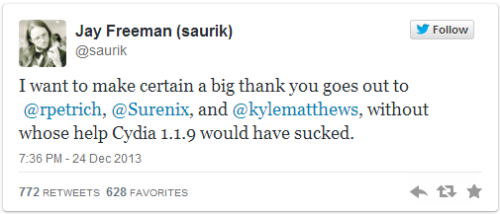 With due credit to Surenix (for designing tab bar icons), Kyle Matthews (for creating new UI icons), Ryan Petrich (for assisting with general UIKit development) and Optimo for testing, the new Cydia update is said to be fully functional and less buggy.
Take a quick look at redesigned Cydia for iOS 7 in the photos below: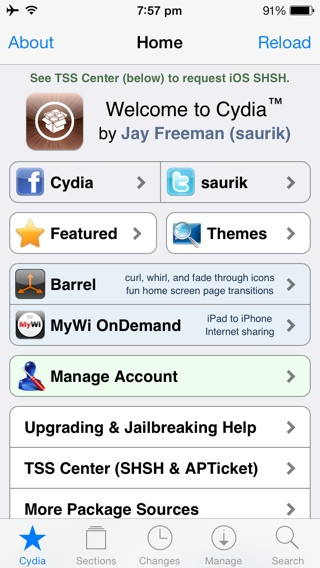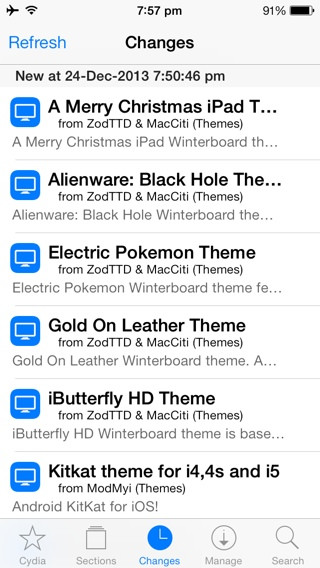 Here is what Saurik had to say while explaining the technicalities of developing a new Cydia update and making it more compatible:
"Due to evasi0n 7 having been released with an unofficial build of "Cydia", I had to upgrade Cydia via a package. This is more complex, as packages I release in my repository have to work for all users, not just those on the latest firmware. I have managed to get Cydia 1.1.9 working on iOS 2-7."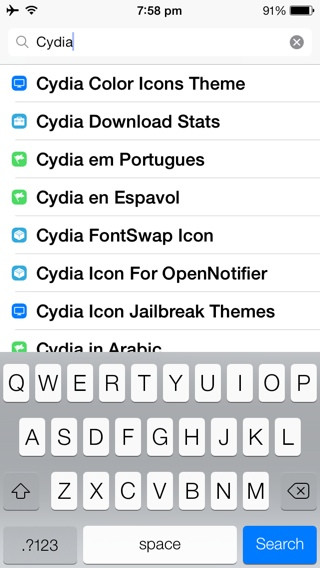 The Cydia developer further explains that certain inherent bugs and issues still need to be fixed:
"Please understand that there are still some things about this build that are "not quite right" (including the dropbar, which I want to have work like the iTunes Store's song preview bar, but right now is simply broken). I needed to get this out so I could move to Substrate, and thereby kind of hacked that together."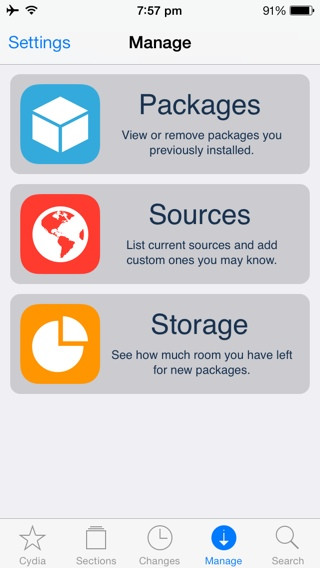 Those who have already jailbroken their iOS device on iOS 7 can install the Cydia 1.1.9 update in just a few simple steps. When you launch Cydia, there should be an automatic prompt message for installing the new upgrade. If the upgrade dialogue box fails to appear, then you can follow the manual procedure given below to install the same.
Key Points to Remember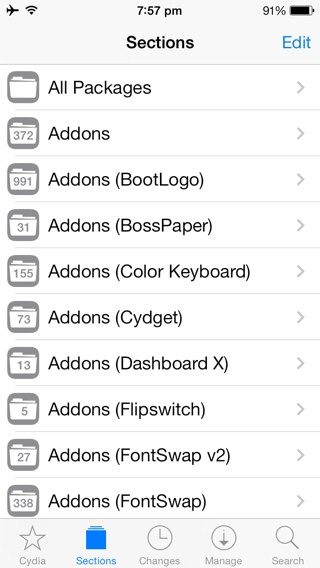 Cydia 1.1.9 installer pairs with a mandatory update to UIKit tools, which is a package containing a collection of command line tools required to access features of the SpringBoard. UIKit tool should be installed along with the Cydia update to ensure proper functionality of the device.
The updated version of Cydia installer and UIKit Tools are available for download via Saurik's Cydia/Telesphoreo repo.
Cydia 1.1.9 download is available free of charge and should be installed by all users who are jailbroken on iOS 7.
How to Install Cydia 1.1.9 Update Manually in iOS 7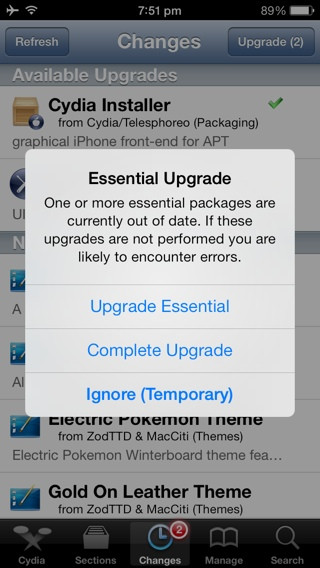 Go to Changes tab and hit Refresh button to individually select and update every package available or simply tap on Complete Upgrade to install all packages.
Once the packages are installed, you will receive a notification message to confirm the same.
Then you will be prompted to reboot the device. Once the device reboots, it will be running the latest Cydia update with iOS 7- inspired design.
For further assistance, check out the video walkthrough below:
Must Read: Evasi0n7 1.0.1 Update Released: How to Jailbreak iOS 7 Untethered on iPhone, iPad, iPad mini and iPod Touch [VIDEO GUIDE]
[Source: iDownloadBlog]