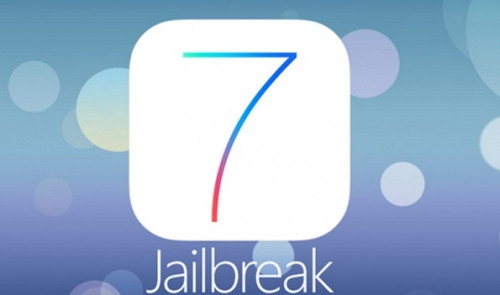 Cydia users with jailbroken iOS devices may often come across the error: "Failed to fetch [...] HTTP/1.1 404 Not Found". The error message actually means that the webpage location cannot be found.
Though the error represents no technical issues with the device, it could actually be an annoyance for the users as it interrupts the process of refreshing the list of Cydia packages, while still attempting to retrieve data from non-existent repositories (repo) such as Ultrasn0w.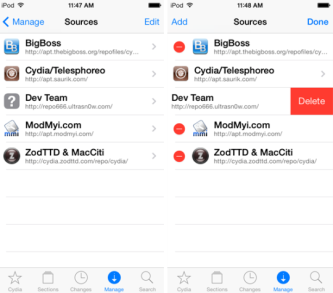 Whenever such an event occurs in Cydia, it throws up an error message that says: "Some index files failed to download, they have been ignored, or old ones used instead."
Nevertheless, you could get rid of such annoyances with Cydia quite easily by simply removing the repository. As you are unlikely to use the outdated Ultrasn0w tool, you may never need its repo. However, in the rare case if you do, you can manually re-add the repo anytime.
How to Remove Ultrasn0w Repo and Fix "Failed to Fetch Errors" in Cydia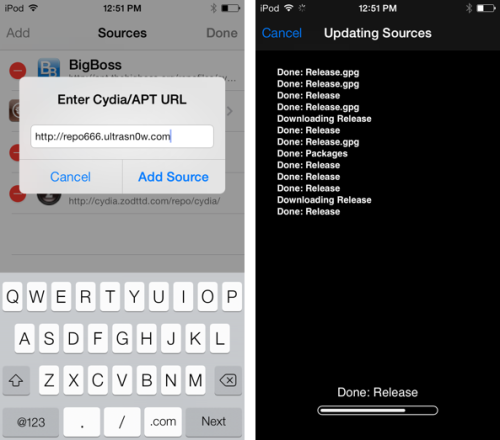 Step 1: Launch Cydia and navigate to the Manage tab.
Step 2: Tap on Sources
Step 3: Tap the Edit button in the upper-right hand corner of screen and then tap the red minus sign next to Dev Team and delete the Ultrasn0w repo.
Step 4: Now tap Done at the top right-hand corner.
Step 5: Select the Changes tab at the bottom of screen and then hit Refresh button at the top left-hand corner to refresh Cydia sources. You should no longer see "Failed to Fetch" errors in Cydia.
You can re-add Ultrasn0w repo back whenever such need arises, using a few simple steps:
Return to the Manage tab
Choose the Sources section
Tap the Edit button and then hit Add button
Enter Ultrasn0w's repo address: http://repo666.ultrasn0w.com and once again tap Add Source
NOTE:If the repo is functional, you will see a black screen with status of the source added and packages downloaded. Otherwise, if Ultrasn0w repo is down, then "cannot find" error message will pop-up on screen.
[Source: iDownloadBlog]