Evelyn Lozada, Chad Johnson's Ex, Gets Naked for Peta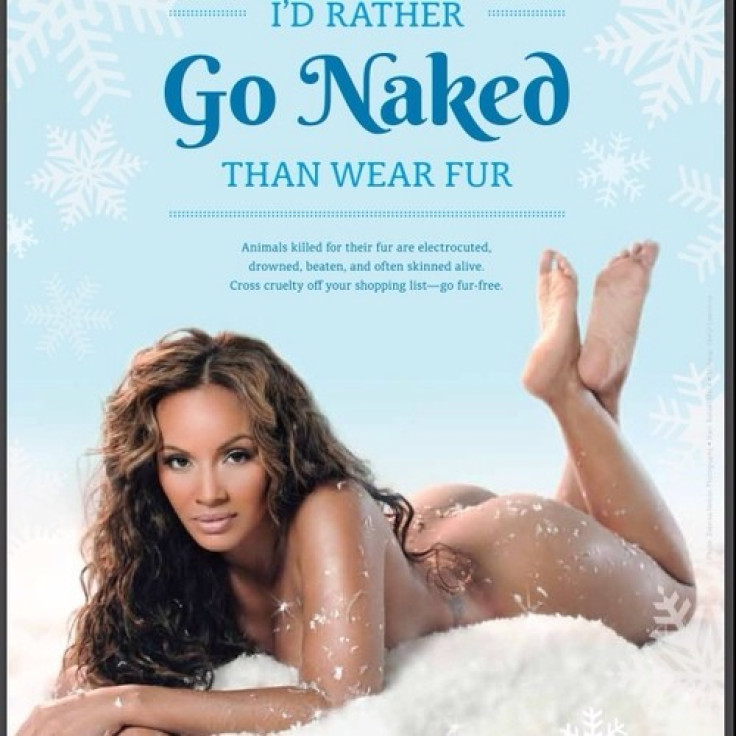 Basketball Wives star Evelyn Lozada has stripped off in support of Peta's anti-fur campaign.
The reality star, who split from the disgraced former NFL player Chad Johnson following allegations of domestic abuse, stripped off as part of the animal rights organisation's 'I'd Rather Go Naked Than Wear Fur' campaign.
In the shot, the 37-year-old TV personality is surrounded by snowflakes as she lies on her stomach with her legs crossed. Her pert derriere is on full display.
The former fur lover revealed that she changed her view after watching a video of how animals are skinned to make fur garments.
"You can verbalise what happens to these animals a thousand times but when you see it, it definitely clicks in - and it did for me," she said.
"I am an animal lover. I was one of those people who wore fur years ago.
"I was looking online and seeing how these animals are tortured and skinned, and you don't really realise the hurt and the pain that they go through just for fashion, and I want to be a voice for them.
"Parents should show [their children] what is done to these animals. For people who do wear fur, I want them to do the research for themselves.
"Hopefully if I can change someone's mind by not wearing fur then I have saved an animal."
Lozada's participation in the campaign follows chatshow queen Wendy Williams, Pamela Anderson and Khloe Kardashian baring all for the cause.
Lozada made headlines earlier this year when she filed for divorce from Johnson just 44 days after they tied the knot.
Johnson was arrested on a charge of domestic battery after allegedly headbutting her during an argument outside their home.
© Copyright IBTimes 2023. All rights reserved.