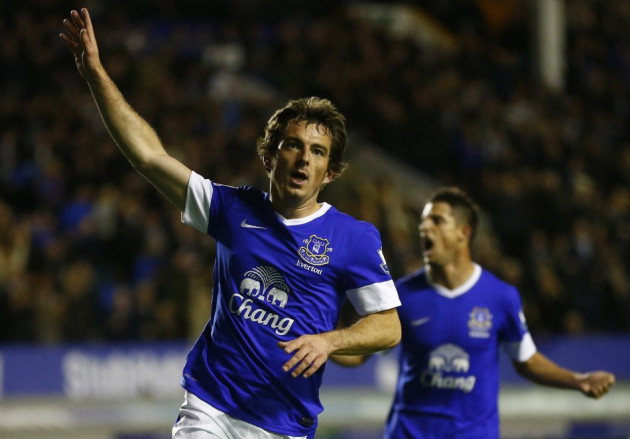 England and Everton wing back Leighton Baines believes the present Toffees team is the best he has ever known.
David Moyes' side have enjoyed a strong start to the season and are now third in the league, after a confident 3-0 away win over Swansea in their last game. The three points against a club that had an impressive season last year came without top players like Nikica Jelavic, Darron Gibson and Tony Hibbert. Baines is confident his club's squad depth could be crucial this season.
"I think this is as good an Everton side as I have played in. The last time we were at this level was when we went on to reach the FA Cup final [in 2009]. We had a really strong squad then. Then it got broken up after that and I think it is only now that we are back to that level," ESPN quoted Baines as saying.
"We are a good team with good players sitting on the bench. That is going to be key as the season goes on. We have seen it when things have got a bit thin in terms of numbers and we have been forced to play young lads. Now we can call on experienced and seasoned professionals who would be playing in most teams," the 27 year old pointed out.
Baines also hailed striker Victor Anichebe following the Nigerian's recent good form. The 24 year old has netted thrice in four appearances for the Toffees this season and Baines feels he is capable of deputising for the injured Jelavic.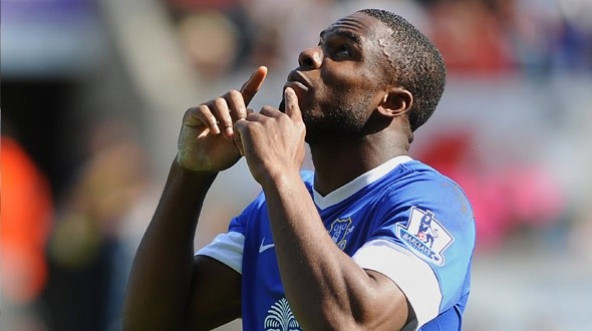 "Victor's starting to grow into the role he needs to be in at the club. We want to get behind him. We don't know what the situation is with Jela, but Victor is definitely more than capable of coming in. There's not a centre-half in the world who isn't going to find him a handful when he's playing like that. You can see that he's definitely stepped up. His confidence has improved. He's ready to take on the role if needed. He's ready to come in and fill anybody's boots," Sky Sports quoted Baines.
Everton host Southampton at Goodison Park in their next league game but will travel to play Leeds United in a mid-week Carling Cup game before the Saints' visit.