Everton Transfer Dossier: Martinez Could Bring Players As Well As Staff To Goodison Park
Roberto Martinez is officially the Everton manager, and faces a tough challenge in keeping the stars at Goodison Park this summer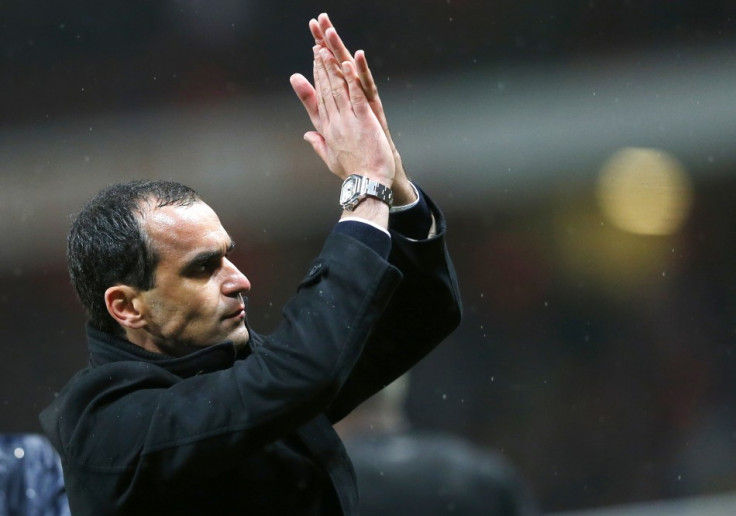 Another summer, another transfer window where Everton fans hope to keep hold of their best talent and possibly make just one or two additions with an insanely tight budget. Incoming manager Roberto Martinez will want some kind of chance to put his own spin into the squad, and the former Wigan man is certainly used to dealing with limited funds and will look to find value in the market.

Keeping in line with their ambitions of challenging for European football will be tough for the man taking over from David Moyes, but should he keep hold of his top players, he will be a long way forward in making that happen before the first whistle is blown in the 2013/14 season.
Business so far
None as yet, with the managerial changeover far more important than players coming in and out at the moment. Martinez was announced as Everton manager on Wednesday, and will be very quickly getting settled into Goodison Park with changes in the backroom likely as well, after he revealed he would bring most of his staff with him from Wigan.
What they need
A striker would be a definite plus for the side, with Nikica Jelavic and Victor Anichebe both scoring just eight goal in the last campaign. Everton put up a good fight for a top four finish last season, and they can continue to build on this success if they add some more firepower to their squad.
Unfortunately for the side they could also be looking for replacements for the likes of Marouane Fellaini and Leighton Baines if they leave. Moyes also admitted himself before leaving Everton that bringing in young players to rebuild would be a priority in the summer, and a goalkeeper to provide competition for Tim Howard would be a positive as well.
Who could join
The club have been constantly connected to FC Twente midfielder Leroy Fer, despite the star failing a medical at the club in January, and are believed to be considering another bid in the summer.
Martinez could also bring some of his own players from Wigan, with some reports claiming that Shaun Maloney and Callum McManaman could be set for moves to the club, particularly after Dave Whelan admitted the relegated side would be open to discussing possible deals with Everton.
Who could leave
The big challenge for Everton this summer is no doubt keeping their best players, if they are to have any chance of maintaining their success. Fellaini has a £24 million exit clause in his contract, and this amount of money could easily be paid by Moyes at Manchester United. Leighton Baines is another whom the former Toffees manager is said to fancy, and if both go, it will be a big hole for the club to fill before deadline day.
In terms of exits that the club might sanction, John Heitinga only has 12 months left on his contract and hasn't played much in the last season, and he could be a casualty as the side look to trim their wage bill as much as possible.
What the manager has said
Moyes admitted he was still unaware of the breakdown of the transfer budget at Everton before leaving, saying: "I think we are making progress.
"What I mean is, I'm waiting on some information coming back to me and we'll talk again when we get all that information. I've been given some indication of budget, but I've not been given the breakdown of it."
The budget was believed to be around £10m, and Roberto Martinez appears well aware of the fact that he won't be handed much money over the next season.
He told reporters today: "We need to make sure we are a winning side and a strong side that can carry on achieving more. Finishing in the top-six was a magnificent achievement, and we need to keep building if we want to improve on that."
On aiming to qualify for Champions League football, he said: "You need to understand the timescale. But you don't always need money to achieve your aims.
"That doesn't mean next season, that means in the future. Its not going to happen from large finances. We need to be creative.
"We are looking at a whole range of players. There is a big market in football."
© Copyright IBTimes 2023. All rights reserved.