She is the youngest "game changer" on the power list of Britain's ten most influential women, and has been described as one of the "biggest social media success stories on the internet". This month, her debut book Everyday Sexism was nominated for the Waterstones Book of the Year award. At the age of 27, Laura Bates is a force to be reckoned with - and a leading figure in the fourth wave of feminism.
When Bates launched her website Everyday Sexism in April 2012, she never expected anyone but friends and family to take notice. But over 80,000 entries later, she has established something phenomenal. By inviting submissions from women asking for their experiences of sexism – from verbal harassment to rape - Bates saw a means of exposing the inequality faced by women.
Less than two years since the project began, Everyday Sexism has over 184,000 followers on Twitter, 20 international branches and a critically-acclaimed book. Bates has given women across the world a voice to call out sexism.
Until recently, however, Bates wasn't involved with feminism. She grew up in Taunton, studied English literature at Cambridge University and spent her time working on drama projects. After graduating, Bates worked as an office assistant before moving to London to launch her acting career. Then in 2012, she experienced a series of sexual harassment incidents in close succession, which opened her eyes to the problem.
"I knew very little about the feminist movement growing up – I was heavily involved in theatre and acting and didn't come to learn about feminism until much later," she told IBTimes UK.
"I had a sudden awakening in April 2012 after a period when I experienced several different incidents of sexual harassment and assault, and suddenly realised that if they hadn't all happened so close together I never would have thought twice about them, because they were so normal."
Bates began to ask other women about their experiences and was met with an overwhelming response.
"So I started the project to collect these women's stories, give them a platform, and force people to realise how bad the problem was so that we could begin to tackle it," Bates added.
"It was through Everyday Sexism that I began to learn about the feminist movement, its history and its importance, and became hugely proud to feel that I could be a small part of it."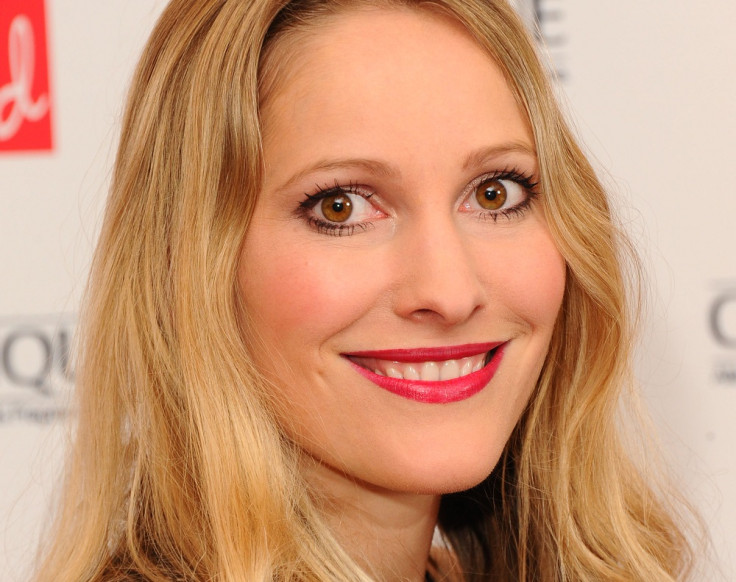 Sexism is endemic
It doesn't take much to prove sexism is a global epidemic. A 2014 survey by the National Union of Students revealed that sexual harassment and "lad culture" is rife across British universities. The GamerGate controversy has gripped the gaming world since August. Just last week, the Turkish president Recep Tayyip Erdogan caused a backlash by claiming women are not equal to men – and that feminists reject the idea of motherhood.
Although Erdogan has a history of making controversial comments, his latest remark is testimony to the criticism feminists have experienced. Surely feminism is simply about giving women the choice to be a mother, have a career, or both, or neither?
"Absolutely. I think feminism is about removing barriers, stereotypes and restrictions from women's paths," Bates said. "It is a false suggestion that feminism is trying to force all women to focus on career, or that feminism is unsupportive of the choice to focus on motherhood over career."
"The point is that feminists don't want women to be forced out of careers against their will if they choose to become parents, because of professional structures that are currently extremely sexist and unsupportive of maternity," she explained.
"This has been wrongly and deliberately misinterpreted as 'feminists hate motherhood', by those who benefit from the unfair status quo."
This status quo is something Everyday Sexism has begun to unravel, by exposing sexism's cumulative force. Bates has intertwined different inequalities faced by all women – to prove that it is a problem that needs to be addressed, through the medium of Twitter activism.
"I had no funding or means of raising awareness about the project beyond social media, so I thought perhaps fifty or sixty women would add their stories," Bates said. "Instead, thousands have since flooded in from people all over the world. The project soon began to hit the headlines, from the New York Times, to the Times of India.
"As interest grew, I was able to take it further than I'd ever imagined, from working with politicians and police forces to speaking at the United Nations about Everyday Sexism."
The success has not been without its difficulties, Bates said. She is confused by criticism of the project for making a stand about trivial and "minor" incidents, when there are greater issues to be addressed.
"Feminists are tackling problems like rape and domestic violence and female genital mutilation – it doesn't mean we can't tackle more than one thing at once, and it doesn't mean we should not be allowed to object to other issues like harassment," Bates said, adding that this hierarchy is only levelled at women's issues.
"Nobody argues that the police should stop investigating robberies until they've solved every murder," she said.
"We accept that there are different levels of crime, but they are all still wrong and worthy of investigating and fighting against.
"It is also vital to look at how these more 'minor' issues we are so often told no to 'make a fuss' about are actually closely connected to the more serious crimes," Bates added.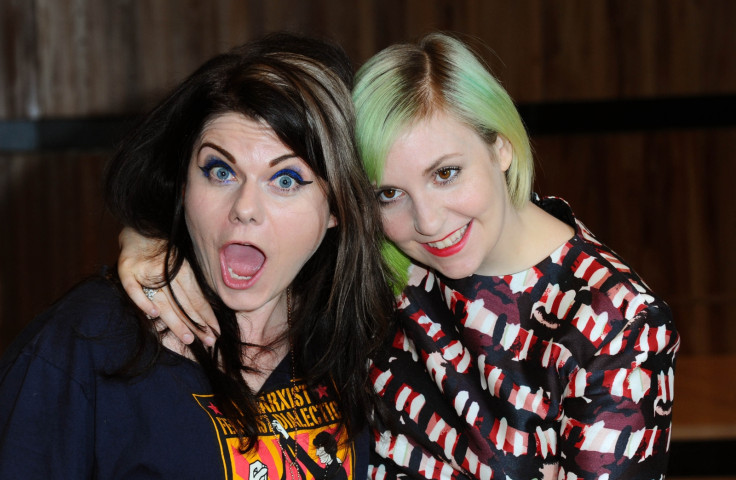 Sexism in literature
After the success of Bates' website and her social media campaign, writing a book seemed the next logical step – to focus on recurring themes in submitted stories.
"When I was contacted and asked if I'd be interested in writing a book, I felt like it would enable me to spread the message to an even wider audience, particularly those who might not have come across the project online.
"And I was keen to look more closely and analytically at how the project entries exist on a spectrum, and how interconnected these different issues are."
In the last couple of years, feminist writers have pushed the movement into the mainstream. From Caitlin Moran's 2011 award-winning How to Be a Woman, to Laurie Penny's dissection of modern feminism, Unspeakable Things, modern feminist literature has forced issues such as poverty, inequality and rape convictions into the public eye.
But what does this inclusivity mean for the movement?
Hopefully it shows the message is getting louder and spreading further afield, according to Bates.
"Ultimately, for me, this is all part of a very pragmatic drive to challenge ingrained sexism in our normalised social attitudes and behaviours towards women, so it's very positive that so many people are now thinking and talking about these issues," she added.
Death threats
It is well-known that internet trolls love feminist writers. Every time an article addresses an issue of women's rights, abuse is inevitable; littering the comments sections of op-eds and cropping up on social media. So it is no surprise that Bates has experienced her share of rape and death threats.
"It is one of the hardest things about running the project," she said, adding that the abuse started early on – before the project had received any media coverage.
"Some were direct threats of rape and murder, some were just nasty messages, and others contained graphic descriptions of domestic abuse and rape. I've had people telling me what weapons they'd use to torture me with, what time they will rape me, how they will track me down and which serial killers I would be a good target for," Bates said.
"They have made direct threats against my family and have even made abusive comments about my unborn future children."
Although the abuse in unequivocal evidence of the problem Everyday Sexism seeks to address, feminism is still misunderstood.
"I think there have been a lot of myths and misconceptions spread about what feminism means, which has led to people believing feminists all hate men, are bitter and jealous," said Bates.
"In reality though, feminism just means believing that everybody should be treated equally regardless of their sex – who could fail to call themselves a feminist with that definition?"